Salesforce DevOps helps IT departments deliver more business value by increasing the speed, frequency and quality of their releases. But there are many reasons why companies that rely on the Salesforce platform seek out powerful DevOps tools and adopt agile DevOps practices.
The benefits of Salesforce DevOps are often enterprise-wide, spanning many technical and operational areas. This article draws on key findings of The State of Salesforce DevOps 2021 industry report to give you a list of the top ten benefits to businesses.
DevOps adoption has a transformative effect on the work of Salesforce teams, resulting in a whole raft of business benefits that help companies get even more value out of their Salesforce investment.
Individual companies will unpack and tease apart the added value in different ways because each of the benefits of DevOps unlocks or contributes to further advantages across their Salesforce-driven operations. Different industries and sectors also have their own unique concerns that determine which benefits they value most.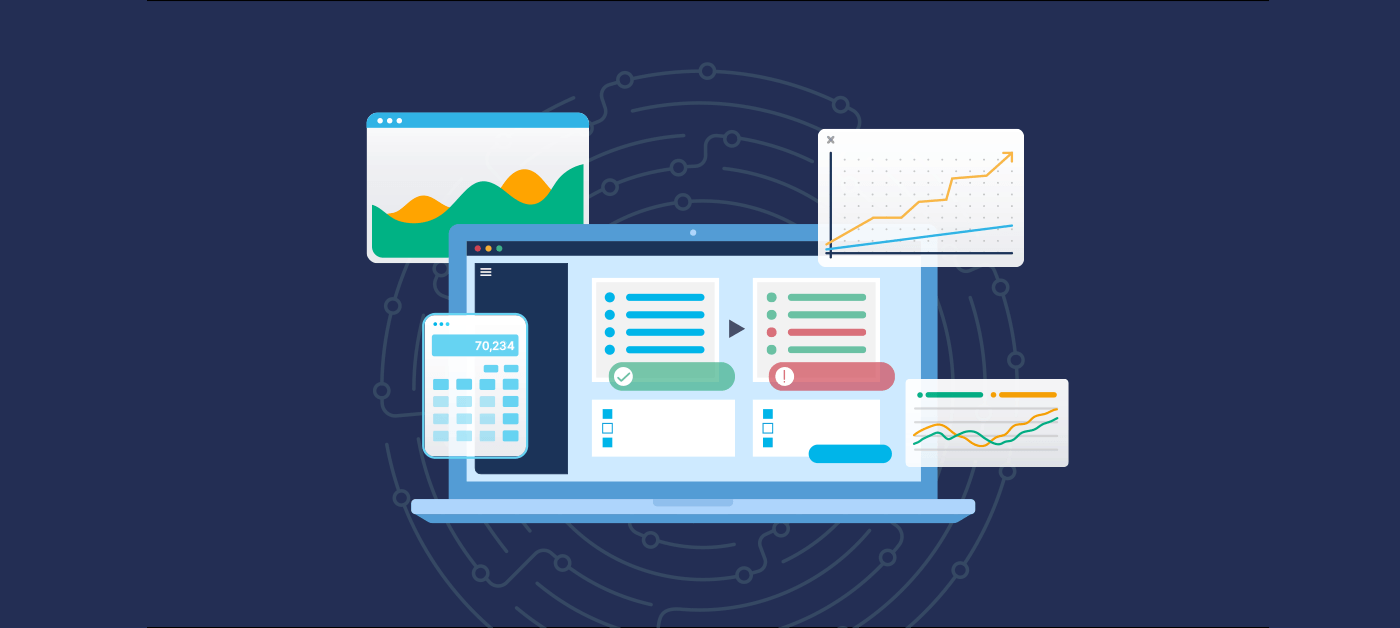 The following isn't a definitive or exhaustive list but summarizes the key positive impacts of DevOps highlighted by respondents to our 2021 industry survey.
1. Rapid release cycles lead to more business agility
A flexible DevOps process allows release pipelines to contain multiple workstreams and support parallel projects at different stages of completion. New features are continuously tested and released thanks to well-honed DevOps workflows that remove conflicts, bottlenecks and blockages.
Just under half of the 2021 survey respondents release at least once a week, with elite teams deploying to production daily or even multiple times a day. This makes companies that use DevOps more agile; their teams are faster and better able to respond to business challenges as they arise. Salesforce teams can easily switch between workstreams and incorporate stakeholder feedback. As a result, they're better able to pursue an iterative development strategy that delivers continual improvements into the hands of their end users.
2. Faster deployments slash turnaround times
Traditionally, deployments along a Salesforce pipeline were error-prone and time-consuming, as teams relied on suboptimal manual tools like change sets to migrate changes from development to testing environments and on to production.
The adoption of complete DevOps solutions like Gearset has enabled teams of both developers and admins to boost their deployment success rates dramatically. Over half the respondents to our survey reported average deployment times of less than 1 hour, which represents a significant reduction in the time required for new apps, features and customizations to be tested and made available to users.
Gearset's powerful Salesforce deployment engine, in particular, makes a huge difference to teams by flagging up and resolving common deployment issues. This advantage was clearly borne out in the survey results: 57% of Gearset users reported average deployment times of less than one hour compared to just 38% of non-Gearset users.
Faster deployments also contribute to shorter lead times, meaning that, once built, the work progresses quickly from completed development to release. More than 70% of survey respondents reported strong average lead times of one week or less. Shorter turnaround times save businesses money and free up resources for work on other important projects.
3. Higher-quality releases deliver better features
DevOps incorporates quality assurance and relies on automated approaches to moving work through the pipeline, pulling from and merging into version control as a source of truth. Testing and release governance procedures can be built into the process at every stage, making sure that new features work properly and match business requirements. New work can then be deployed at any time without breaking existing functionality or causing critical issues in production.
Among our survey respondents, the most valued benefit of DevOps was better quality releases, with a majority of teams finding errors or bugs in fewer than 10% of their releases. The reduction in the number of issues is partly due to continual testing earlier in development. But it's also a consequence of the iterative process, which results in frequent releases of smaller changes that reduce the risk of any one release.
4. DevOps maximizes your Salesforce ROI
Empowered by DevOps, teams spend more time on development work and less on managing the process. Businesses benefit because the work is done faster, with fewer admin and developer hours spent on deployments, tracking changes, keeping development environments in sync with production and fixing errors in releases.
Just on deployments alone, the time savings are substantial, especially in the case of teams who previously relied on change sets. As one survey respondent stated: "DevOps has increased our Salesforce ROI primarily through efficiency of change management and tighter collaboration resulting in fewer bugs."
The full ROI of DevOps is hard to calculate in general because it doesn't just result in cost savings but also translates into benefits to the wider company. By saving time and money, Salesforce teams are able to divert resources towards building the features that help other departments in their business drive revenue growth.
5. Automation enables reliable and continuous delivery
Automation results in huge time savings for teams on every deployment run and in reducing the amount of manual testing. High-quality code that's validated and tested in advance of each release results in less time spent on resolving critical errors and bugs.
Above all, a successfully automated workflow gives everyone on the team the ability to release new features to users as fast as possible based on a well-oiled and robust process they know they can rely on. Nearly 80% of the Salesforce professionals that took part in the survey either currently use automated CI/CD workflows or are planning to introduce automation into their process this year.
6. All stakeholders drive business value
DevOps makes user-driven development a reality. Smaller releases with more relevant features get delivered faster because feedback loops are tighter, bottlenecks can be avoided and input from all stakeholders can flow into the iterative process. Oversight for all is aided by project tracking systems that integrate with complete DevOps solutions to offer useful collaboration features such as project updates and automated notifications.
7. A single process gives you scalability without the risks
DevOps is inherently scalable. Workflows based on branching strategies in version control allow teams to add multiple new development environments to grow with increased business demand and team expansions. A streamlined and efficient DevOps setup can accommodate any number of new workstreams with the same testing, review and quality assurance procedures baked into the single release process.
Adopting version control and implementing a DevOps tool makes it possible for hybrid teams of admins, declarative developers and programmatic developers to contribute within the one process - using the same convenient UI to avoid conflicts and team collaboration issues around release management. For our survey respondents, implementing a dedicated DevOps solution was the top reason why their release management had become less complex.
8. DevOps culture boosts team morale
Empowered Salesforce teams get more done and more satisfaction out of the shared responsibility of managing an efficient development and release process. Getting admins, declarative developers and programmatic developers to work together effectively was a major challenge for a number of our survey respondents. But version control and CI/CD - core pillars of modern DevOps - were cited by several respondents as the reasons why their process had become simpler and easier to manage.
9. Monitoring, rollback and backups ensure service reliability
Monitoring is an overlooked but vital part of Salesforce DevOps, necessary in order to keep teams informed of unauthorized and unexpected changes to their production environments. Gearset's change monitoring tool warns of these changes via automated alerts, providing early detection of potential issues. Team leads can then decide on the right course of action.
For more serious incidents, Salesforce orgs also need backups. Data loss can occur for many reasons: developer error, Salesforce outages, a corrupted software integration or the actions of a disgruntled employee. A DevOps solution like Gearset offers integrated backup and restore capabilities to safeguard your orgs and your critical business data.
Among the survey respondents, 58% have a backup solution in place. But being able to restore data and metadata from these backups quickly in the event of a disaster is essential for building strong business resilience.
10. DevOps is a competitive advantage
Lastly, companies that put in place high-performing DevOps processes hold the edge over companies that don't. Among the survey respondents who haven't yet made the transition, just 15% have no plans to implement DevOps this year.
Digital transformation is moving to the next stage with ever greater business demand on Salesforce teams to deliver. Faster releases, higher-quality features and tight feedback loops are key to unlocking future success and maximizing your Salesforce ROI.
Want more business insight into Salesforce DevOps?
To find out more about how companies across all industries are getting the most out of Salesforce, download our free The State of Salesforce DevOps 2021 report.
If you'd like to know how Salesforce DevOps could benefit your business, book a consultation with one of our DevOps experts today. We look forward to talking to you!