In the second half of 2020, Salesforce began releasing information about its upcoming new ALM solution: DevOps Center. This change and release management tool is designed to democratize DevOps and improve the declarative developer experience. It offers admins and declarative developers a single UI interface to manage modern Git-based workflows alongside programmatic developers.
When DevOps Center was first announced, we gleaned what information we could find, speaking and writing about it towards the end of last year. At our recent Gearset Summit, Karen Fidelak, Senior Director of Product Management at Salesforce, gave a fantastic session on DevOps Center which included more information. Here are the key updates.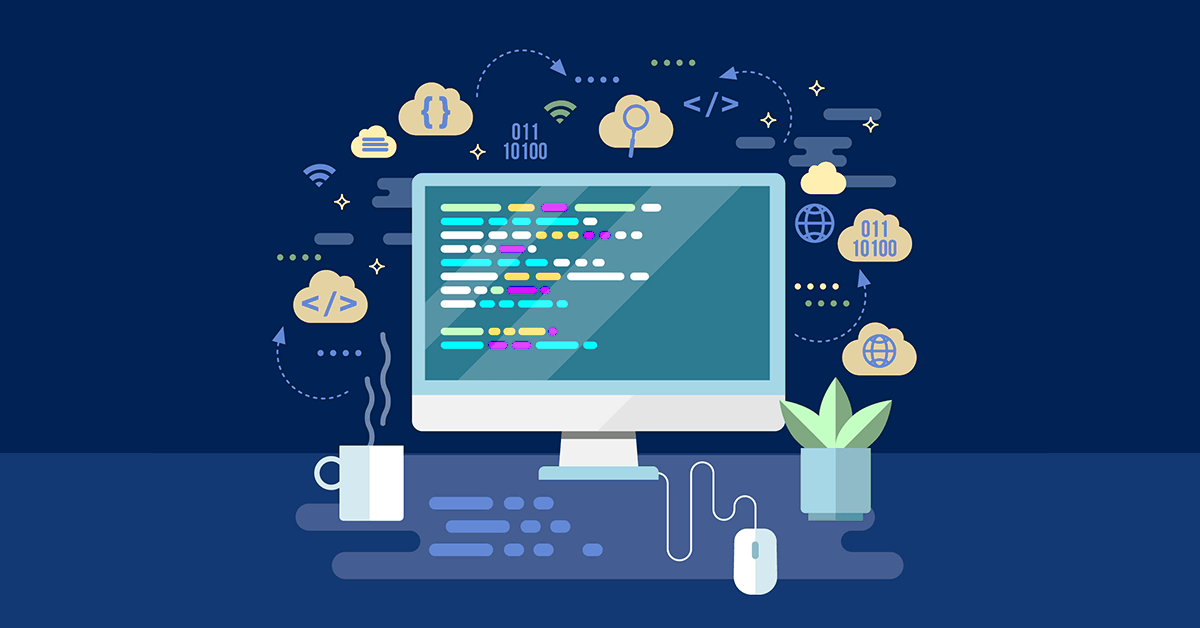 A solution built around source control and work items
DevOps Center is about bringing an end-to-end change and release management process to Salesforce teams of all abilities. Work items are 'promoted' from one environment to the next through the release pipeline, which is based on an underlying branching strategy in source control.
Within the DevOps Center UI, work items can either be promoted individually or as versioned bundles of changes, giving teams a degree of flexibility when it comes to moving items through all stages of modern ALM: planning development, review, testing and production - with added governance procedures possible at each stage.
The central idea behind DevOps Center is to take all the 'DevOps goodness' familiar to programmatic developers and make that available to teams of admins and declarative developers. It plans to achieve this goal by:
Improving the declarative developer experience with new click-based change and release capabilities based on seamless integration with source control - a tacit admission from Salesforce that change sets need more than a huge overhaul.
Supporting collaboration in 'hybrid teams' of declarative and programmatic developers, taking into account the needs of all roles, including testers, release managers, and business stakeholders.
Introducing a 'democratization of DevOps' that makes tools like source control, CI/CD automation and testing easily accessible to all.
Allowing for platform extensibility with the integration of other Salesforce platforms and the third-party ecosystem.
DevOps Center will initially only support GitHub
As Salesforce indicated before, GitHub will remain the only Git hosting provider supported by DevOps Center to begin with. At the Gearset Summit, Karen confirmed that other hosting providers will be supported in due course: BitBucket, GitLab, and Azure DevOps. The timeline for the integration of these platforms will vary - BitBucket will be prioritized after GitHub, and it's likely that Azure DevOps will be supported fully by DevOps Center early in 2022.
Support for third-party integrations and project management tools
Work items (essentially tickets) in DevOps Center define user stories (or bugs) and track every change made through the pipeline. They're primarily intended as a lightweight implementation for teams who don't have project tracking tools in place.
Eventually, Salesforce plans to integrate with familiar tools like Jira, Rally and Agile Accelerator. This plays into the overall philosophy of DevOps Center, which is to provide a modern service, leveraging pre-existing third-party solutions, much like Gearset's current support for all main Git hosting providers and project management software like Jira, Asana and Azure DevOps work items.
Further down the line, DevOps Center will offer feature extensibility across many of its own platforms in addition to traditional Lightning development, including Heroku and Mulesoft. But it will also integrate with common CI/CD automation tools and many other third-party solutions from across the ecosystem, including Gearset.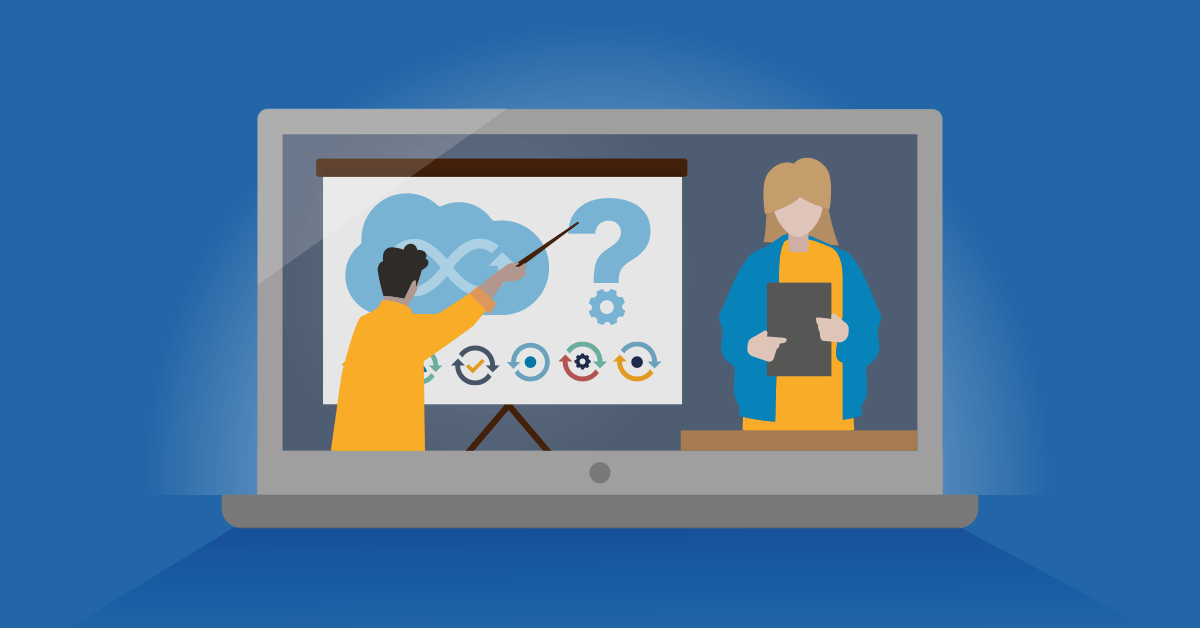 Features not available in DevOps Center
In the fascinating Q&A that followed Karen's session, participants at the Gearset Summit were interested to hear more about how DevOps Center compares to a mature and complete DevOps solution like Gearset. There are, of course, lots of powerful features and capabilities in Gearset that won't be supported by DevOps Center - at least, not initially.
Branching strategies won't be customizable in the initial release
From Karen, we learned that Git-branching strategies will be customizable in future releases of DevOps Center. The initial release of DevOps Center will sit on top of a prescriptive branching strategy: changes get moved through development, review, testing, and production. A separate branch in Git is associated with each of these environments. The number of stages, each with an org and an associated Git branch is configurable.
The branching strategy in DevOps Center mirrors one of the recommended Git workflow strategies we've covered in detail in our Git-branching course on DevOps Launchpad, the free learning portal for mastering Salesforce DevOps.
'Back-promotion' in lieu of rollbacks
Using Gearset you can roll back any deployment in your deployment history. This rollback can be partial or full, so you're never in doubt about what you're rolling back, or what your org will look like afterwards. DevOps Center won't offer a true deployment rollback functionality but will instead offer a more limited back-promotion capability. Essentially, you'll be able to use DevOps Center to get an environment to reflect an earlier state via a 'versioned bundle installation'.
Package-based development
DevOps Center will initially only feature an org-based development model, with support for package-based development models coming some time in 2022. This will then allow for package installations to be incorporated into the process.
Custom scripts
From the lively Q&A, we learned that DevOps Center plans to incorporate an option for adding custom scripts into the deployment process next year, which will allow you to run pre- or post-deployment tasks.
Metadata gaps and additional testing frameworks
There won't be specific provisions to track metadata gaps. DevOps Center uses the same testing as metadata API deployments, with Apex tests run as part of the deployments.
Metadata comparisons
Finally, metadata comparisons won't be built directly into DevOps Center. Instead, DevOps Center relies on Git and GitHub to track changes, give users side-by-side comparisons and provide merge capabilities. It doesn't offer org-to-org comparisons. Karen mentioned this last capability as a huge strength of Gearset - and (of course!) we agree; Gearset allows you to compare any two Salesforce orgs to see the exact differences between them.
GA of DevOps Center
Pilot and beta schemes are happening in Spring and Summer 2021 respectively. Karen recommended that teams speak to their Salesforce account executive if they wish to be nominated for participation in the beta. GA is now slated for Fall 2021. [Update: Salesforce has pushed back the release date of DevOps Center - now likely to be Spring '22.]
Pricing and packaging information has not been made available, but Salesforce is planning to offer both free and paid versions. We're excited to see how DevOps Center develops from here!
What's next for Gearset and DevOps Center?
DevOps works best when everyone on the team is empowered with the tools to promote new work through to production. Gearset pioneered Salesforce DevOps that lives up to the 'clicks not code' philosophy, making it possible for both declarative and programmatic developers to track, make, and roll back changes, compare orgs and merge into source control. On that last point, we have always strongly recommended that our users incorporate source control into their processes to get the most value out of Salesforce's huge potential.
If you have any questions about how Gearset will integrate with DevOps Center when it's released, or you'd like a more detailed comparison of Gearset's capabilities and respective advantages, you can chat to one of our experts. We'd love to hear from you! Alternatively, to see the benefits of the ecosystem's most powerful DevOps solution yourself, get started on your free 30-day trial of Gearset today.