Several weeks ago, 8 members of the Gearset team set off to a secluded cottage (albeit a very big one) located in the beautiful Berkshire countryside, for a week long hackathon.
You may have already heard about this through our previous blog post or from some of our tweets, but in case you haven't - the Hillside Hackathon project was about a small team of us getting away from the usual hustle and bustle of current projects and user requests we work on in our everyday work lives. We wanted to step away from the usual distractions, take a fresh look at some of the problems our users are facing, and put some new ideas together for exciting ways to solve them.
So that's what we did. 5 developers, 2 designers and a marketer (myself) hid ourselves away for a week with the aim to spike and prototype a new product feature. We weren't entirely sure on just how much we'd be able to achieve in just 5 days, but we were all ready to give it our best shot nonetheless.
We've decided to not share exactly what it was that we were working on during the hackathon just yet, but we can say that the project was a complete success, with the team producing an awesome, very functional prototype in just 5 short days. Check out the highlights of the week in the video below, and keep reading for the full account.
Beginning hurdles
Before we started the project, we had to make sure our workspace was ready to go and that the team were all settled in. After travelling down on the Sunday, and excitedly exploring our fabulous home for the week, we got started on setting up our office. Based in the dining room with a long wooden table, we managed to squeeze in 8 computers, 8 monitors, a seemingly endless number of plug adaptors, and finally 8 people. It was tight quarters, but everything worked - and that's all that mattered.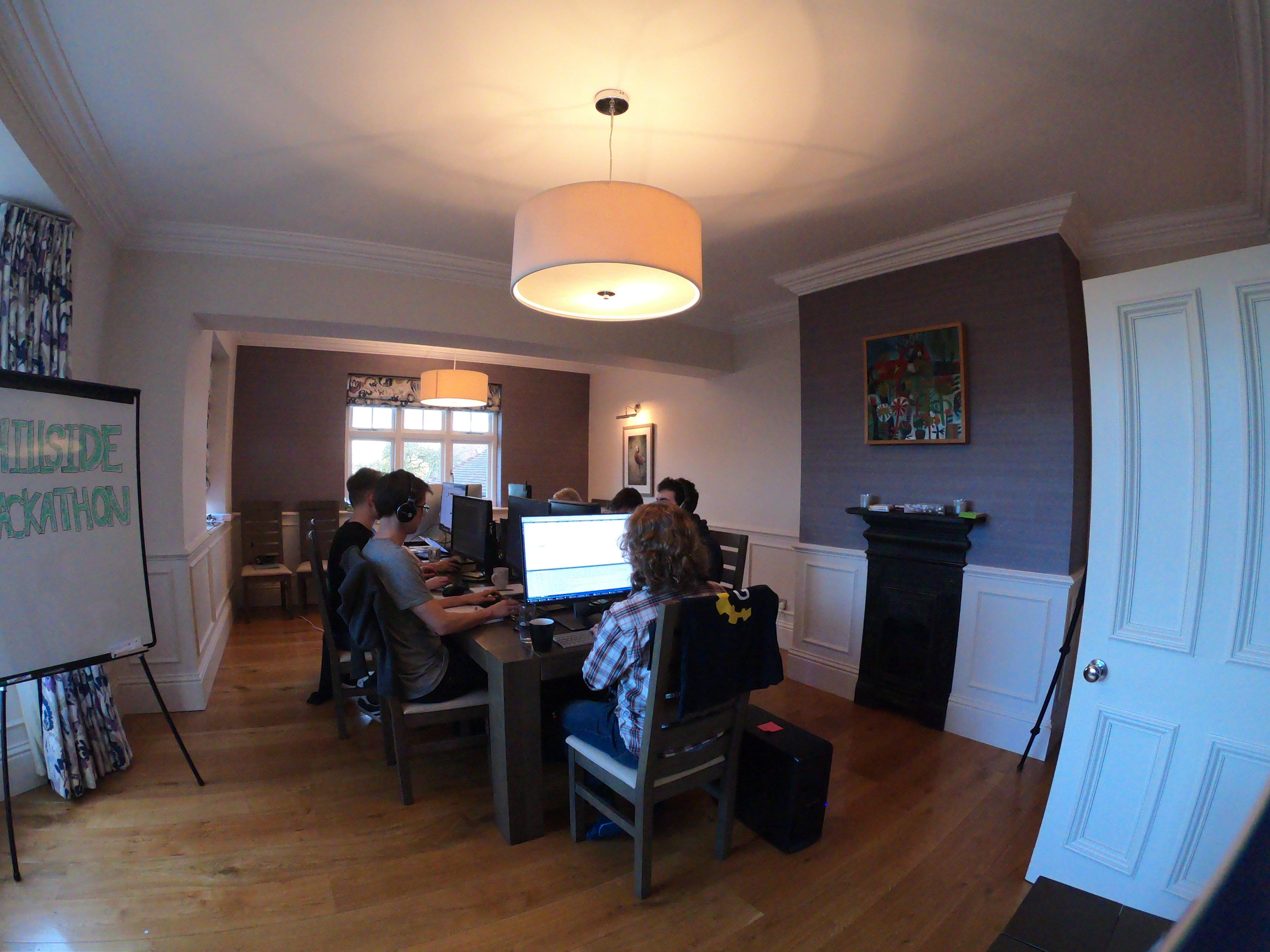 With Monday morning came the official start of the hackathon, and the arrival of our final team members. The first day (and a fair chunk of Tuesday) were focused on planning out the project in more detail, figuring out how we could overcome the potential blockers with our plan, and subsequently adding and assigning tasks to our Trello board to track exactly what needed to be done.
As a result, the first few days felt the slowest in terms of progress; everyone was getting to grips with exactly what it was they were working on and de-risking some of the more technically challenging aspects and potential issues that could cause problems further down the line (week).
But although the first few days felt slow, these initial steps were crucial to us making sure we could get everything done in time. It was important we didn't rush into big ideas without thinking them through together, and making sure we were all on the same page about what we were building and why.
Picking up speed
By Wednesday, we really began to hit our stride. We'd made it past the initial blockers and started to get excited about seeing the prototype come together. Daily morning catch-ups were a great way of highlighting just how much everyone was getting done each day, seconded by the number of tasks we were getting through on the trello board - after just 3 days the team had submitted 36 PRs, made 266 commits, and written 6738 lines of code.
To keep spirits high, the team were treated to a midweek surprise on Wednesday evening, in the form of a three course meal cooked by Michelin star chef, Paul Barnard. We'd already had some fantastic group meals (Oli's paella in particular stands out), but the meal prepared for us by Paul was absolutely delicious, and just what we needed to keep us going. It was definitely one of our quietest nights around the table while we devoured every bit of food in sight!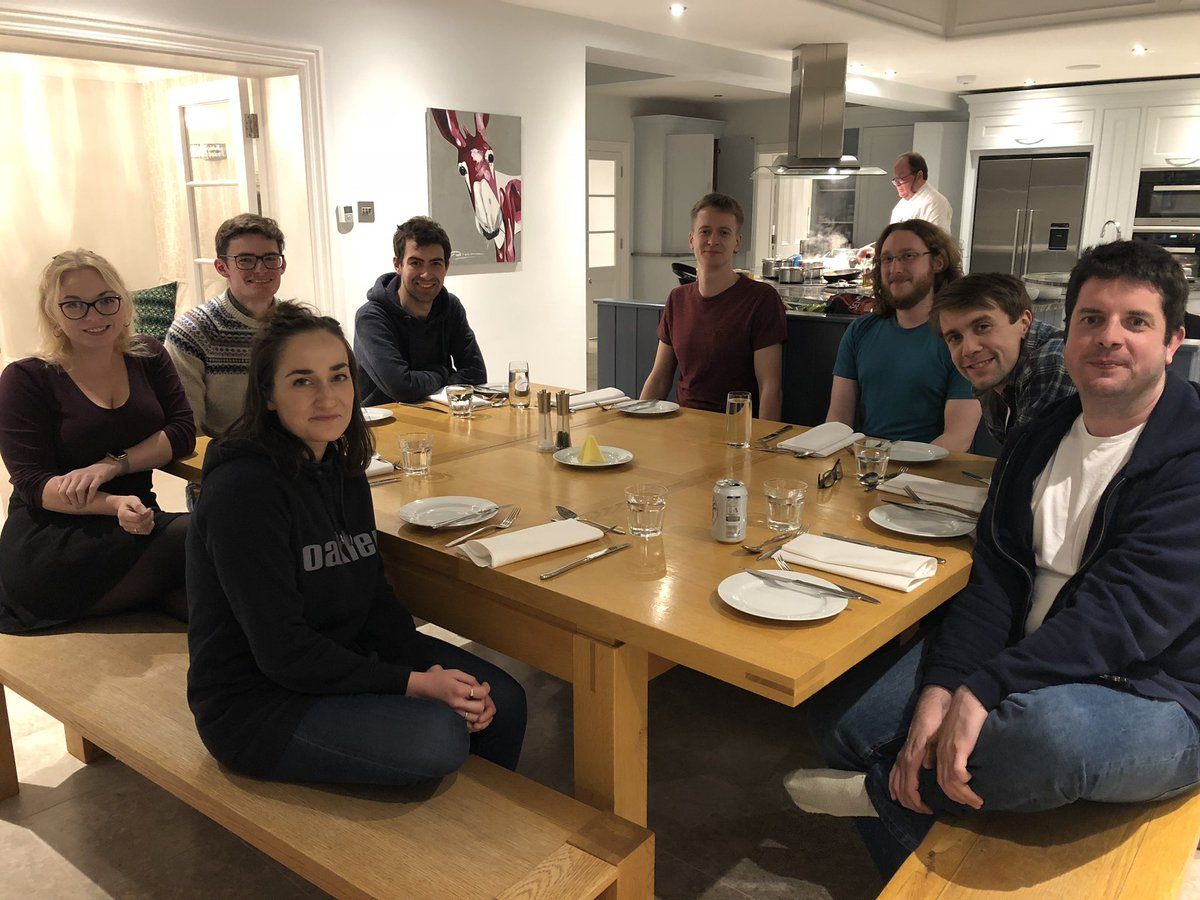 The final countdown
As Friday drew closer, the team began to feel the strain of a long week - sniffles began to creep across the room, strepsils were being handed out readily and the tea and coffee supplies had almost run out. We didn't let this get us down though, and instead pushed even harder on the Thursday. We worked solidly all day, and late into the night, but the atmosphere of excitement and camaraderie were enough to keep us going, at least until we got to watch the first complete run through of our now working prototype! This called for a celebratory round of midnight Rocket League.
Friday was the final day of the hackathon and our final chance to get as much done as possible to return the next week with great prototype. We mainly dedicated the day to polishing, testing and seeing what nice-to-haves we could add in the time remaining.
The final rush to make sure we got everything finished up meant the day flew by in a flurry of activity, as well as some surprise birthday cake thanks to my wonderful teammates. By the end of the day we were all pretty shattered, but mostly we were proud of what we'd achieved in such a short period of time. We all gathered around one screen to watch the prototype in action, super pleased (and relieved) to see it all working successfully and just quite excited to get it back to the office and show the rest of the team what we'd created.
Owing to the state of semi-exhaustion we were all in, we spent the final evening celebrating in a fairly low key manner: chatting, and playing Rocket League for many, many hours.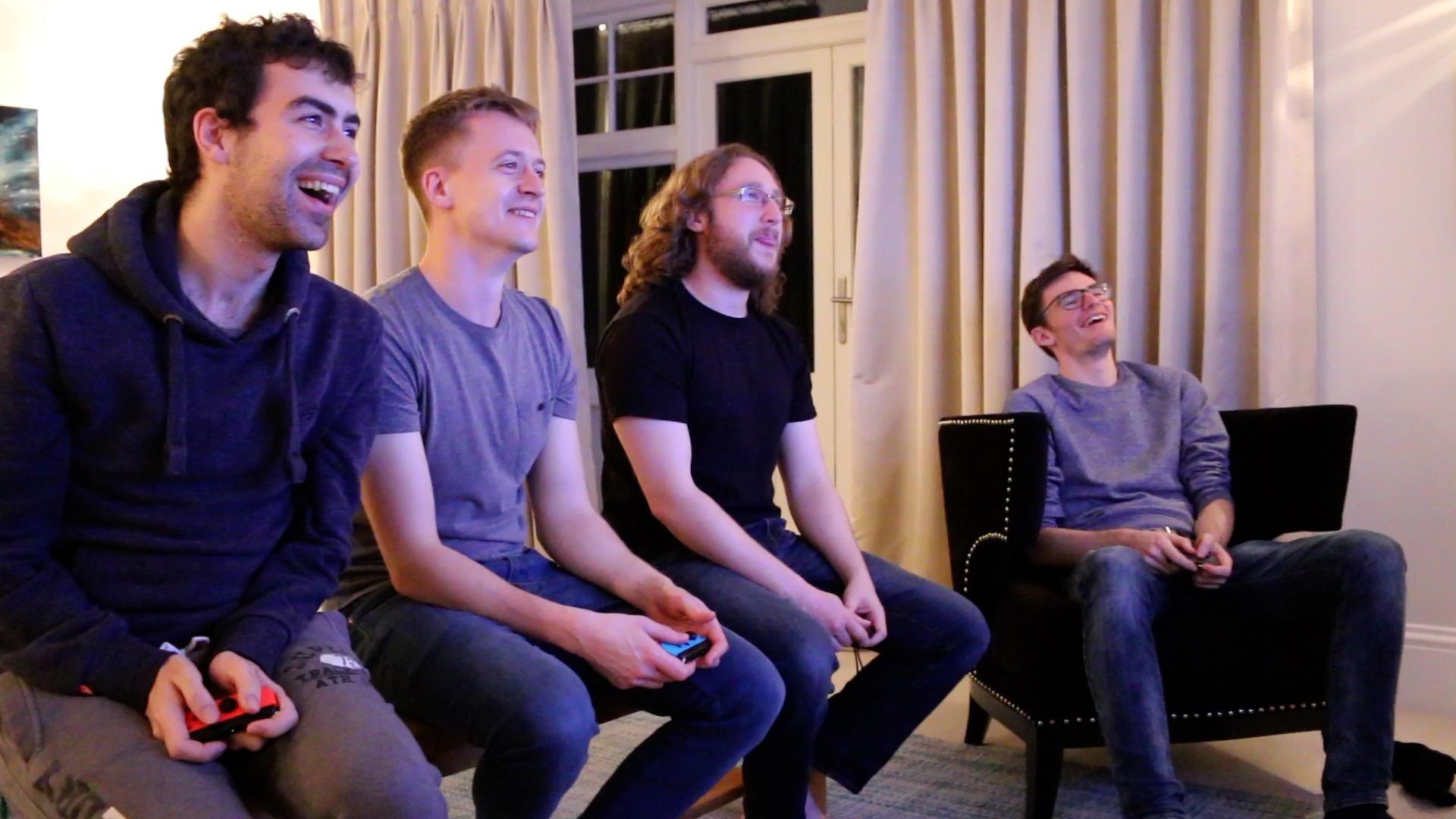 Plans for the future
We're thrilled with how the Hillside Hackathon went - we started off with just ideas and in 5 days we managed to build a fairly polished working prototype, as well as having a lot of fun and laughs along the way. Now we're back in the office, work is continuing on the prototype, building on the fantastic foundation we laid on our week away.
We can't wait to show off this new feature so keep your eyes peeled for a future announcement!