As the name "Hillside Hackathon" may suggest, some of the Gearset team have embarked upon an epic journey of feature exploration in the beautiful British countryside. It might not sound quite as epic as trailblazing up a mountain, but the UK's countryside is a little more quaint than that on the other side of the pond!
In short; we're doing a one-week hackathon in the quiet hills of Berkshire.
Why are we doing this?
In regular day-to-day work, it can be easy to get caught up in user requests and existing projects, which means that big, exciting (and sometimes daunting) ideas get put on the back burner. But as a growing company, it's important to continue to find ways to innovate, and to preserve the spirit of experimentation that helped Gearset become what it is today. In the past, we've had great success with the idea of the down-tools week - teams stop working on current projects for a week, take a step back to examine problems our users are facing, and put ideas together for new, exciting, and sometimes wacky ways to solve them. We then reorganise for a week into new teams and work on tackling these problems.
This year, we've decided to try a new way to bring these challenges and ideas to the foreground; a week away from the usual distractions where new ideas and potential features could get our undivided attention and efforts.
So, after some calendar wrangling and many terrible name suggestions, the Hillside Hackathon was born. A team of 6 developers, 2 designers and a marketer (myself) have been sent to a work-away-from-work week in a lovely cottage in Bisham, to work on spiking new features, with the aim of producing some working prototypes before the week is out!
Ready, set, code!
To make sure we could hit the ground running this morning (Monday the 19th of November), half of us arrived at the cottage yesterday to get the lay of the land and set up all the equipment.
Once we'd arrived, and after we'd finished marvelling at the size of the bathtubs and the number of living rooms, we unpacked what seemed like a thousand cables and extension leads, and made sure everyone's computer was up and running. Then, all that was left was to stock the house with provisions, enjoy a relaxing evening and make the most of our comfortable surrounds, before a hard week of non-stop building.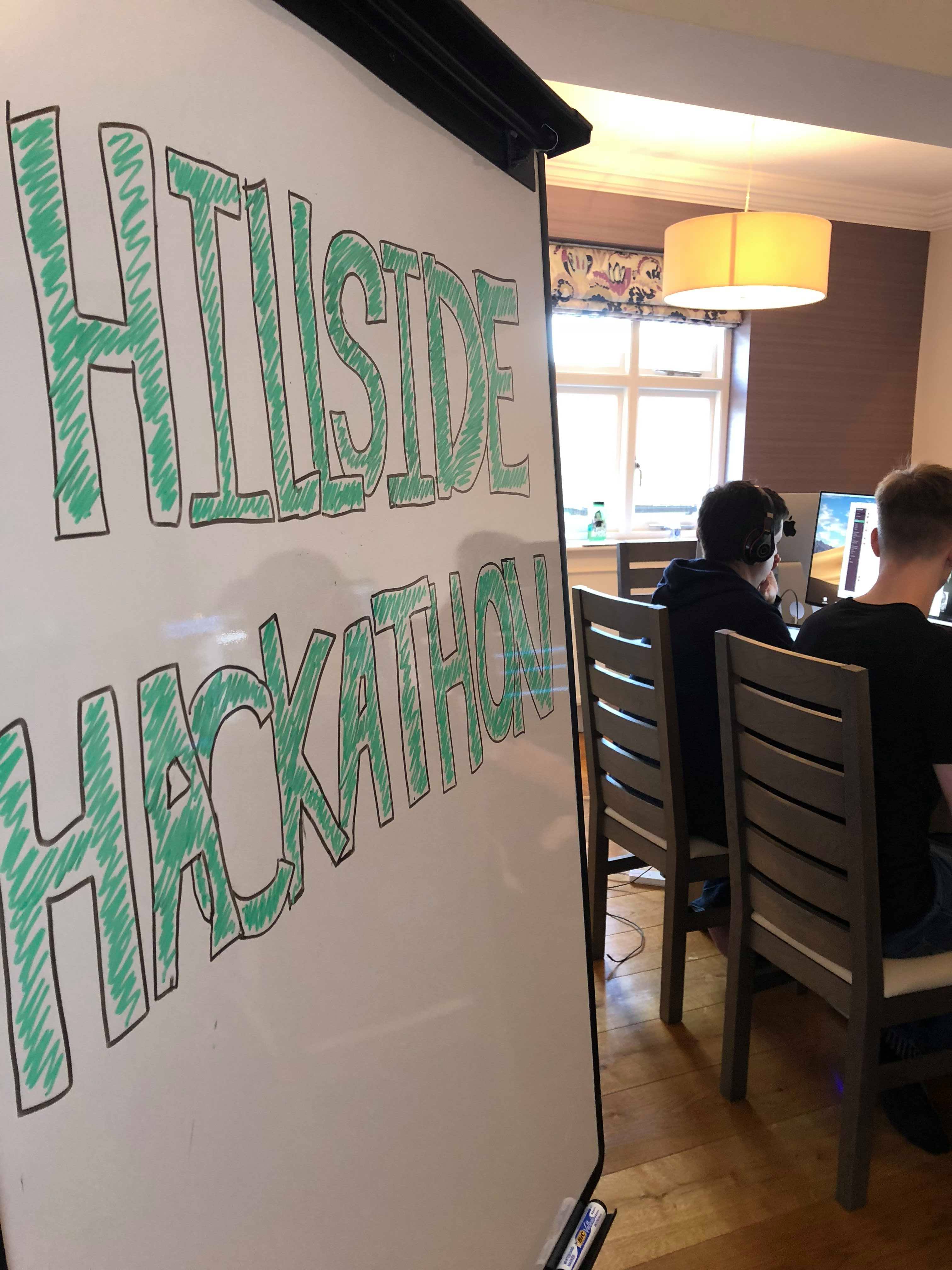 With the morning came the rest of the team, ready to begin our week-long hackathon. With the computers set up, the full team raring to go, and the tea brewed, we kicked off our Hillside Hackathon and we can't wait to see what we can produce in 5 short days.
Want to see how we're getting on?
As this week is dedicated to spiking and producing new prototypes, we might not be announcing any new features immediately. But if you're interested in hearing about our hackathon experience, the joys of living with your teammates for a week, and any little snippets that we can share, keep an eye on our Twitter and LinkedIn profiles, and follow the hashtag #hillsidehackathon for updates!