You have strict guidelines around who can access your production data. Meanwhile, developers want to use production data for testing their changes. Gearset's data loader now lets you exclude records from a deployment, making it easy to fine tune a set of test data.
Why would I need to exclude records?
Using production data for testing is a great way of finding real-life edge cases. Developers can generate test data, but it's easy to miss complex scenarios which exist in production. Without testing on production data, problems only reveal themselves in production.
The problem with using production data is that your organization has a duty to protect that data. As a Salesforce admin you have controls in place to ensure that users can only access specific records.
You want to give developers data so that they can check their changes work. You don't want to give access to everything. For example, you may want to avoid giving access to sensitive accounts or active opportunities.
How do I set up a filter?
Until now, filters in Gearset's data loader have been inclusive. This makes it painstakingly slow to exclude a single record - you have to include every other record.
You can now choose between equals and does not equal when creating a filter.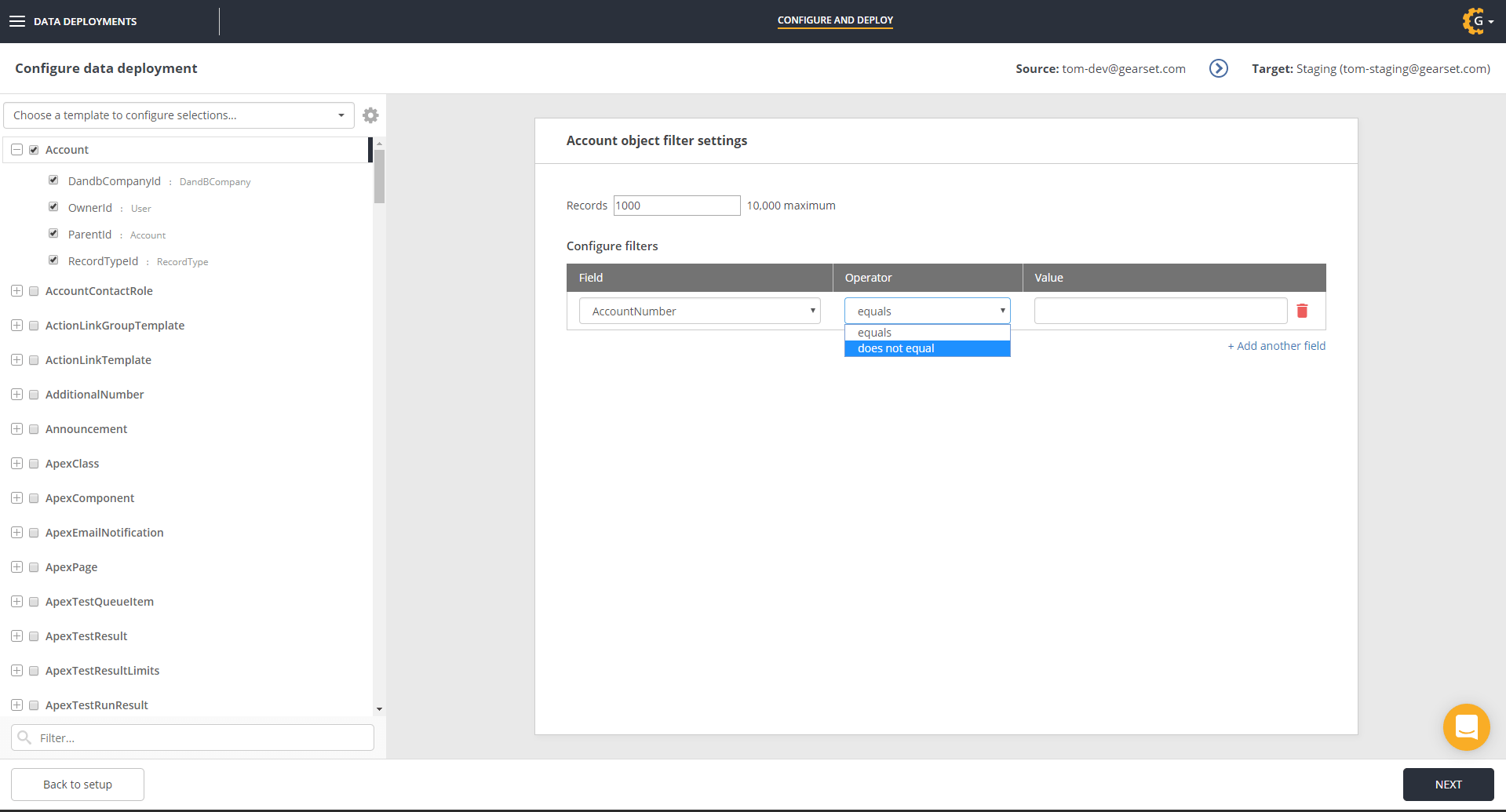 A does not equal filter means that the deployment excludes any records with a field matching that value. You can check the filters that the deployment will use in the deployment plan.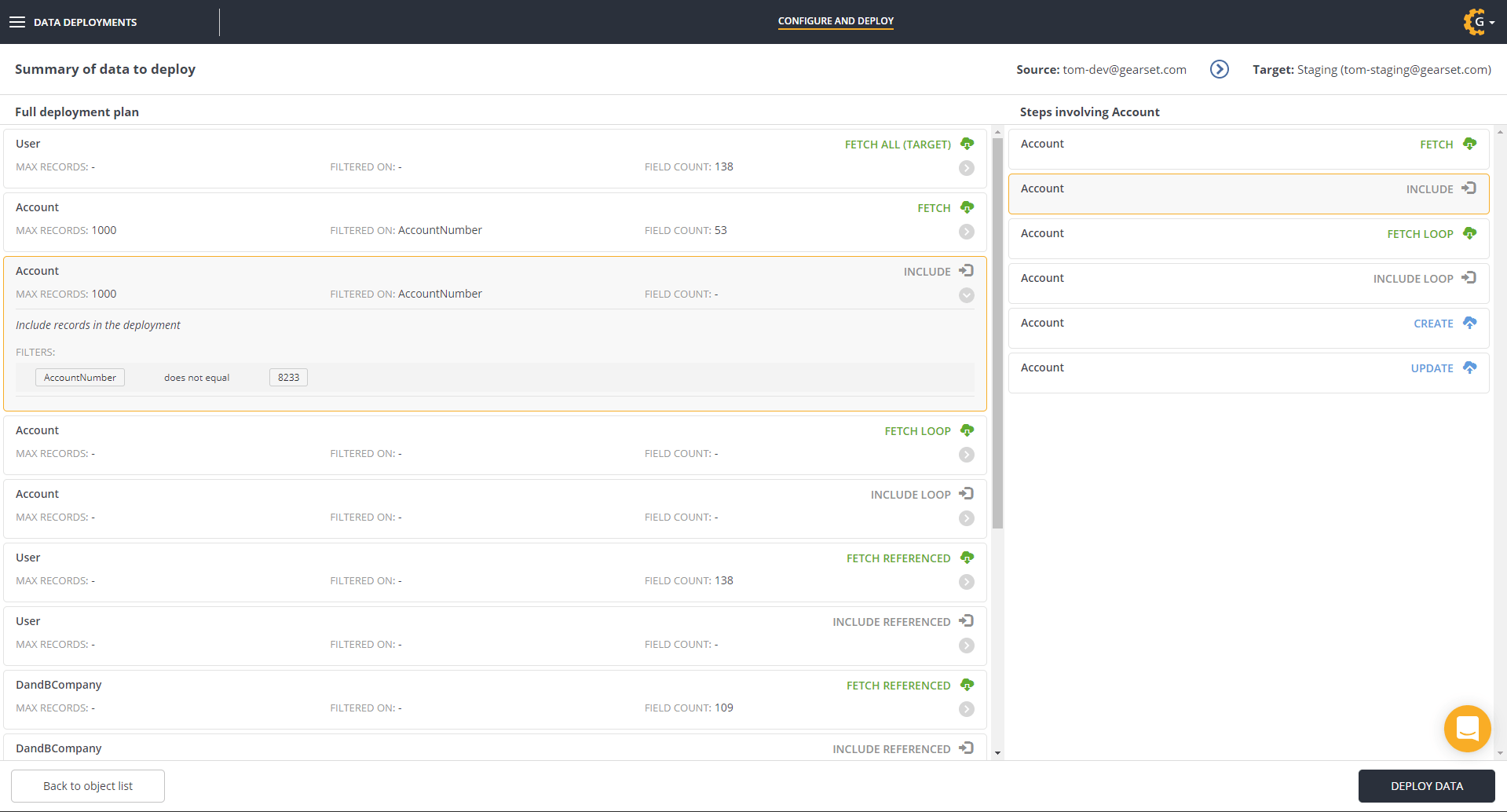 Filters to exclude records are saved in our data deployment templates.
Got any suggestions?
Like always, we value what our users think, and we strive to keep evolving our product based on what our customers want. If you have any thoughts or ideas on how we can improve our data deployment filters (or any other Gearset feature), you can add or vote for suggestions in our UserVoice forum. Alternatively you can chat to a team member via [email protected] or the live chat, so please don't hesitate to get in touch!