This summer, six university students took on a 10-week internship at Gearset. I'm the marketing intern, and the other five interns are software engineers. As our internship comes to a close, we thought we'd have a final catchup to reflect on our time at Gearset and share our experiences!
The first week
Even before our internship started, Gearset made us feel welcome. They made sure we had everything we needed for our home set-ups, from laptops to comfortable office chairs. They even sent each of us a welcome box of luxury chocolates! It was clear right from the start that Gearset really cares about each and every member of the team.
There was a consensus between the interns that starting the internship remotely was daunting because, as with any new job or internship, we didn't quite know what to expect, but also because remote working is generally new to all of us. However, we quickly learned that there was nothing to worry about! "I was really nervous," Phat explains. "I wasn't sure how the internship was going to pan out. But on the first day, my mentor reassured me and guided me through the next steps and made sure I had the best possible experience ever since my first day."
After having chats with our mentors, we were given plenty of time to get settled. Gearset allowed a big chunk of time in our first few weeks for us to learn more about the company and the product. Spending some time getting to grips with Slack, where all of Gearset's internal communications take place, really helped with understanding the company culture and puts newcomers at ease.
Making a real impact
All of the interns agree that, throughout our time at Gearset, we've felt like ordinary members of the team. Since the first week, the team has trusted us with the work we've been doing. "We just started coding right away," says Jan. "To put things into perspective, we pushed our first change to the product on day 2!"
As an intern, you want to feel trusted to do the same work as your colleagues and have an impact on the wider company. At Gearset, that's definitely the case, as Oktarian says: "There is no such thing as an intern project here! You immediately become a member of the team working on tasks that directly impact Gearset's customers, and I got to learn a lot in the process." Ben feels the same: "We've been working on real projects with real users and we have definitely been making a difference."
A culture of collaboration and feedback
Gearset's open and transparent structure fosters a true sense of community throughout the company. It means that everyone across different departments works on the same projects, and this has a real benefit for interns. Rather than being limited to work in one area, we were able to work with lots of different people on varied projects. For example, as the marketing intern, I've worked with software engineers to write blog posts on feature releases.
Another one of Gearset's core pillars is honest and constructive feedback - all work is reviewed by at least one other person with helpful suggestions and further input. For the software engineers, code review ensures their work is to the highest quality: "The code review process at Gearset is great as you get fantastic feedback from your peers to make your code just that bit better," explains Ben. Feedback has also allowed the interns to learn quickly and boost their skills. "I've heard stories of my friends' internships where they don't receive any feedback so they can't improve at all," Phat says.
Gearset is flexible and fun!
"Gearset is really flexible in terms of working remotely," Jan tells us. Even before the pandemic, Gearset was flexible about working from home - so they adapted really well when everyone switched to virtual work. Thomas explains: "Having worked remotely for most of my internship, I don't feel like I missed out on anything. Every week, Gearset sets up a virtual meetup with you and three other random members of the team, which gave us a chance to see lots of different faces."
Gearsetters know how to have fun! "The company put a lot of effort into hosting social events to bridge the gap between the interns. For example, our first event was a virtual escape room!" says Phat. Towards the end of our internship, Gearset was able to host their annual summer party in-person, which had an inflatable laser tag arena, ping pong, a burger van, and much more!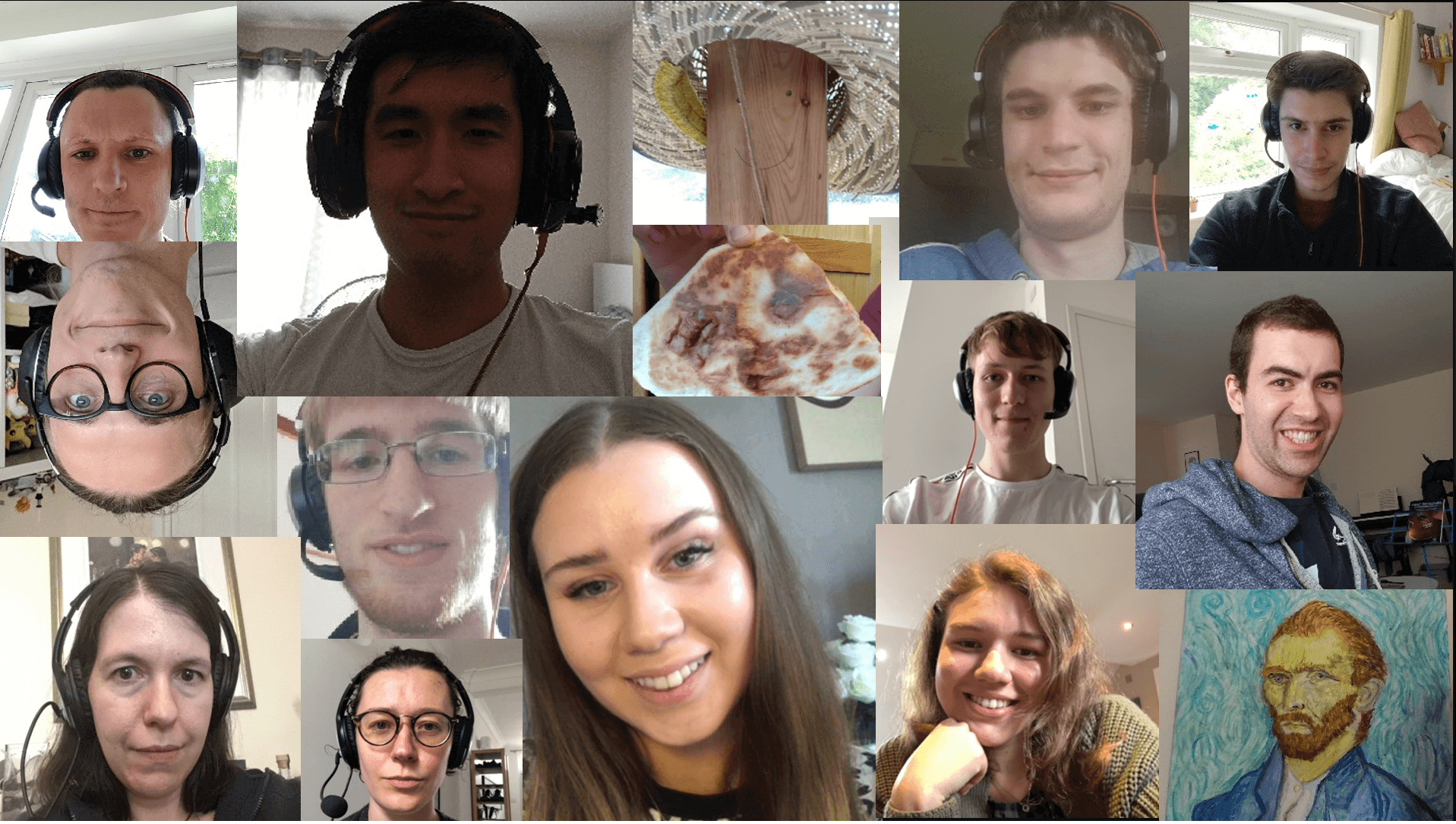 Our key takeaways
I asked the interns what they're going on to do next, and their key takeaway from this summer at Gearset.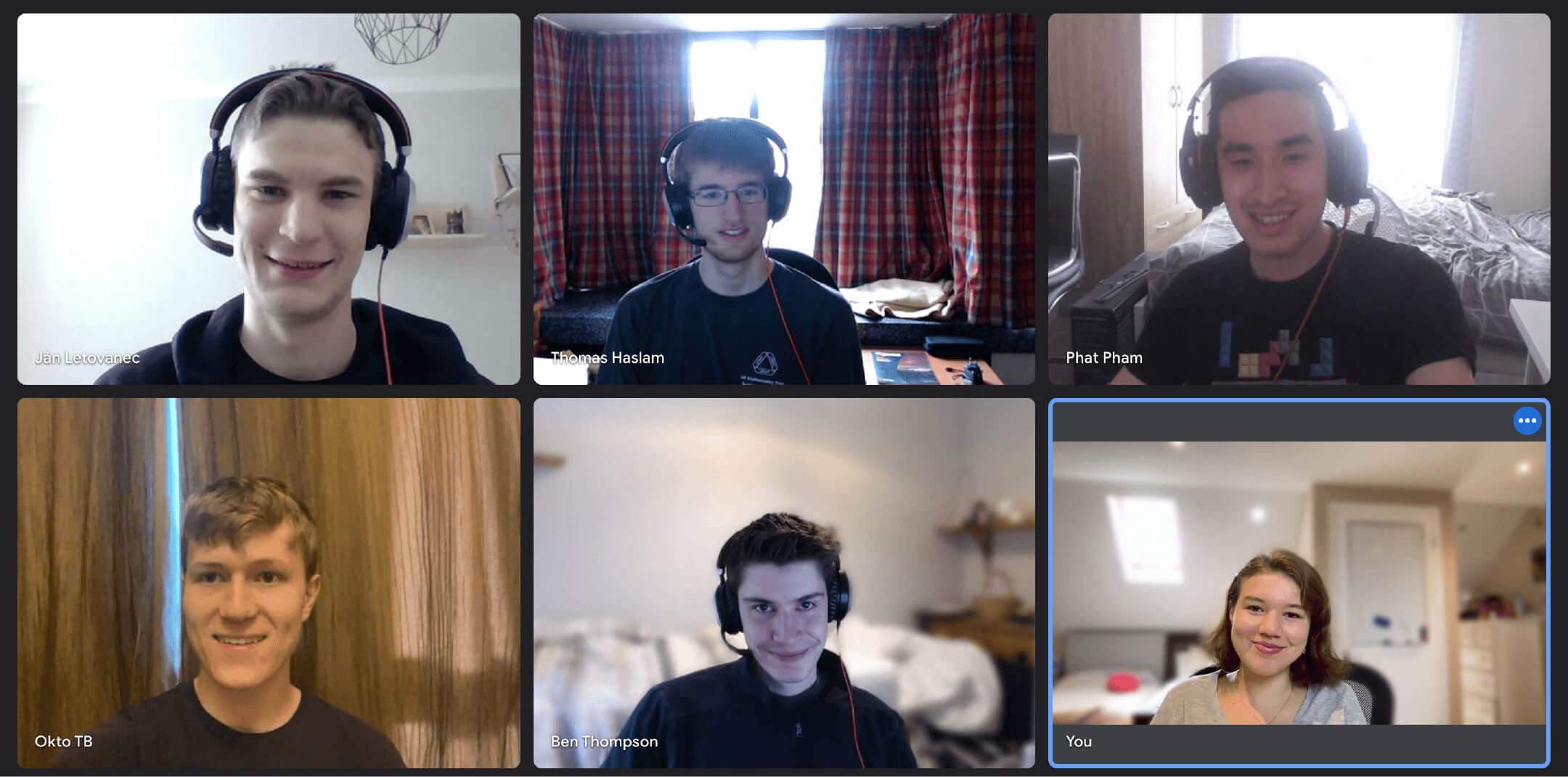 Phat has just finished his bachelor's degree in Computer Science at University of Southampton, and is moving on to study a master's at Anglia Ruskin next. Phat's key takeaway is that, at Gearset, everyone pays attention to every little detail - and that has influenced him in a positive way.
Thomas is going into his fourth and final year at University of Cambridge studying Information Engineering. Thomas explains that his key takeaway is how he was able to make an impact on the product since the first week. "Overall I've had a great internship and I can definitely see myself working at Gearset in the future!"
Ben is starting his third year at Warwick studying Computer Science. For Ben, the internship has been invaluable in honing his skills working as part of a team and all that entails: "It's very different from working independently at university and gives you a real head start for working life."
Jan's a Computer Science student at Cambridge and is going into his third and final year. He found the mentorship at Gearset to be extremely rewarding, and explains that the friendly team is something really special.
Oktarian will be heading into third year of Computer Science in Hong Kong. Oktarian enjoyed every aspect of the internship: "Working on an innovative product, learning valuable skills, and meeting friendly teammates are just some of the reasons the internship outperformed my expectations!"
I'm starting my fourth year studying Physics at Imperial College. It's difficult to point out a single takeaway because I've learnt so much these past 10 weeks, but one highlight has been getting to experience the level of trust and confidence Gearset has in each member of the team - it's truly empowering!
Sound good? Apply to join the team!
All of the interns agreed that we can't recommend Gearset enough! The internship challenged us every single day, but was equally as rewarding. If Gearset sounds like your kind of company, visit the careers page to see our current job openings, and check back at the end of 2021 for the summer 2022 internship opportunities!