Back in April, we opened our product development hub in Belfast, the hometown of our CEO Kevin Boyle. Since then, the team has grown rapidly and the influence they've had on our product and customers has been phenomenal.
We spoke to Eamonn Boyle, who heads up the engineering team in Belfast, to share what the journey has been like so far, and to shed some light on the exciting plans to come for the expanding Belfast engineering team.
So Eamonn, the office has been open since April — how are things going?
Wait, wait, wait… have we only been open since April? So much has happened since then.
Things are going really well. We've got our Belfast Engineering team up and running at River House in High Street and come January we'll have 7 in the office. Gearset's doing so well as a company and we're continuing to grow, with big plans for next year. So, we're hoping to more than double the Belfast team next year.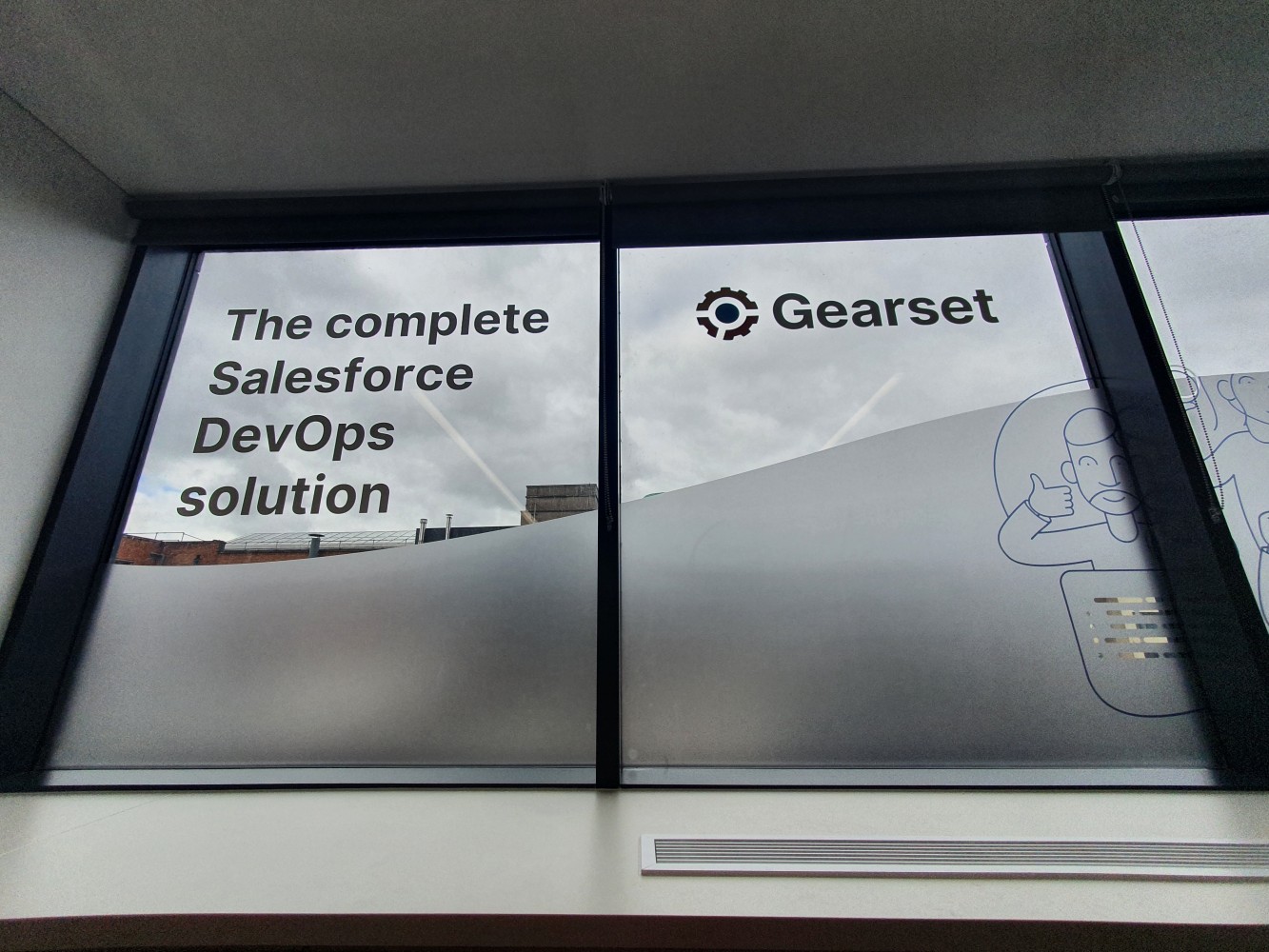 How do the Belfast team work alongside the wider engineering team based in the Cambridge HQ?
Gearset's Engineering department is organised into small teams of 5-7 people. As Engineering has grown over the years, teams have organically formed and Belfast is no different. We currently have one team but will add more as we grow. Each team has a set of projects to focus on each quarter but we all collectively own the product.
Together as a larger engineering team we ship releases daily, pair on difficult tasks, swarm on issues, share knowledge and are continuously improving our practices and processes. In short, here in Belfast we're interacting with the wider team continuously.
I should highlight that Gearset is the most collaborative place I've ever worked. Not just within Engineering but across the whole company. There's a real sense of common drive to deliver the features that our customers need. All communication is on Slack and there is a very open and honest ethos within Gearset. We have weekly company wide meetings where each department gives an update and we also have 'donuts' (15 minute social calls) with random people across the company each week. All of this helps keep the Belfast crew connected to the rest of the Gearset. Our company is based in Cambridge, Chicago and we have folks working remotely from home — so Belfast is one part of the larger picture.
We also all got together for our big summer party — the company flew us and our families over to Cambridge for a great day's craic.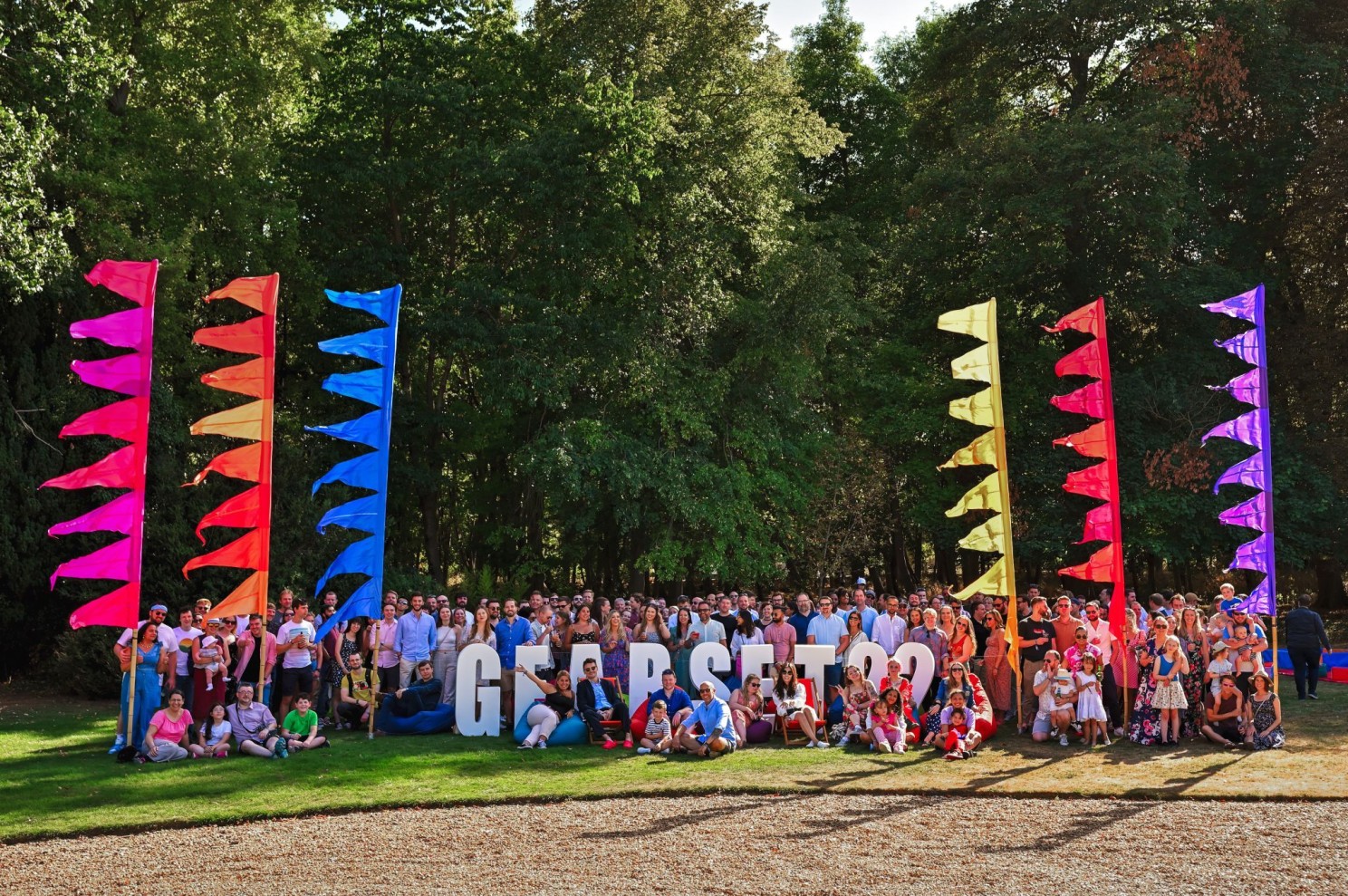 But we do have better food in the Belfast office! Gearset pays for lunch and the sandwiches in River House Coffee are class and better than the canteen food over in Cambridge.
How has the team changed and grown in Belfast?
As the Belfast team grew in its first 4 months each new member, including myself, seconded into one of the existing Engineering teams. We worked in different product areas, such as the core comparison engine, pipelines and data backup. Everyone was so welcoming and helped us upskill, and since then we've had a steady stream of visitors from the Cambridge office over to stay with us, which has been great! Once we gained enough knowledge, we formed our own Belfast team in September.
Our frontend stack is React and TypeScript and we have a lot of experience of this within the Belfast team, which has been useful. The backend is .NET and though some of the folks were coming from a Java or Kotlin background, this hasn't been a problem and the transition for them has been very smooth. The team is working really well together and part of this last quarter has been figuring out how we want to work. We have common ideas of what good looks like within Engineering, but each team also has some autonomy to try different things.
We've got 5 engineers in the office now but we're only limited by how quickly we can find great engineers. I'd double that number tomorrow if I could. As part of that we're trying to get the Gearset name known around Belfast. We were the Diamond sponsor at this year's Northern Ireland Developer Conference and myself and Mark Allan were chuffed to have the opportunity to present. It was great to be out at an in-person event and speak to so many great folks — but a lot of people hadn't heard of Gearset before so we've still more work to do.
Can you share what projects the team have been involved in?
For the last quarter the team has been working on features supporting the Enterprise market. This is a strategic focus of Gearset, delighting our Enterprise customers as much as our SMB users. It's great that the Belfast team is contributing in this area. We've been adding security features that are important to our larger Enterprise customers such as Veolia, Tripadvisor, Johnson & Johnson and Intercom. We've added the ability for Enterprise teams to restrict how their users can log in, which domains they can login from, restricting what Salesforce orgs and VCS repositories can be connected to their workflows and controlling access to app features.
We just finished a spike on new ways to login into the app and we'll be building that out at the start of next year.
We've also helped out at events — I was in San Francisco for Dreamforce in September and Ross was in Seattle for DevOps Dreamin'. As I mentioned, we also sponsored and ran a stand at NIDC and sponsored the local .NET meetup in Belfast.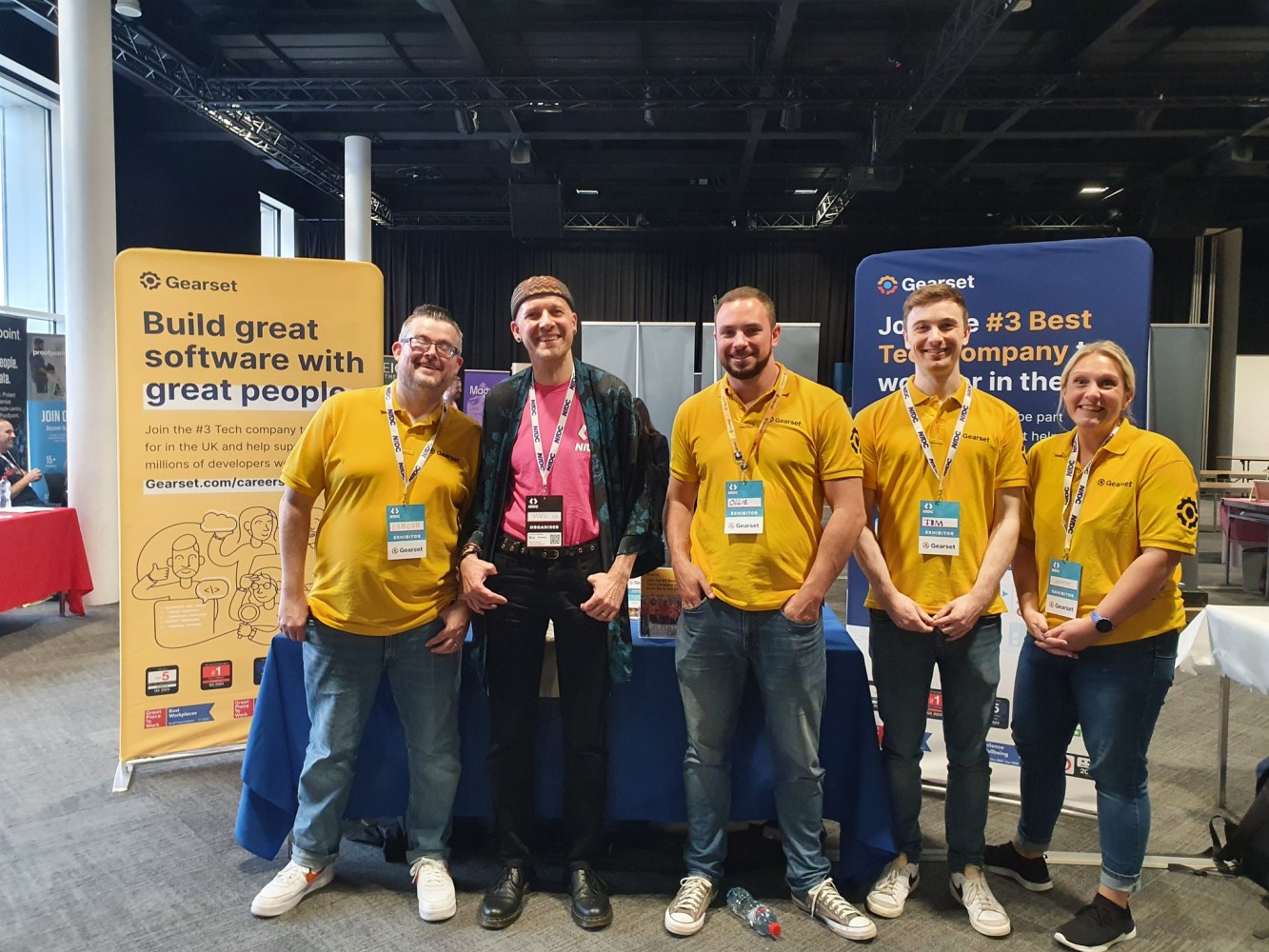 With the company continuing to grow, how will this impact the Belfast team going forward?
As we continue to hire in the new year we'll organically grow and then split into smaller teams in Belfast, similar to the structure in the Cambridge office. We've also recently had one of the engineers in Cambridge join the Belfast team, and we've got a new starter who's working remotely from England joining our Belfast team in January. We'll probably continue to do this, as we don't want to create a separation between us and the Cambridge HQ.
Gearset's product roadmap is pretty ambitious and we need more great engineers to help realise it. I've been working in Belfast for almost 20 years now, so I know the wealth of talent we have here. My hope is that in 2023 Gearset becomes the home to some of the best that Belfast has to offer.
If you want to find out more about what Gearset has to offer and if it's the right place for you, take a look at our careers site, and the engineering roles we have in Belfast.