Chatter, Salesforce's enterprise social network, is a great way to stay up to date with the latest events in your Salesforce community. Colleagues can post updates, links to files, and notify people of important events. With Gearset, you can also stay up to date with metadata changes via instant Chatter notifications.
Tracking org changes for you
We've heard from many of our customers that even with great release management policies, metadata changes made directly in Production can easily be lost during scheduled deployments or maintenance. Keeping track of what other team members are up to can be difficult, especially if multiple deployment tools are routinely used.
Overwriting changes is not only frustrating and time-consuming, but it's also completely avoidable - all you need is the right insight into your orgs.
That's why we created our org change monitoring service. It takes metadata snapshots of your org every 24 hours, and compares its current state to the most recent snapshot. You'll get notified of any changes made since the last comparison, by email, SMS, Chatter or Slack. All changes to your orgs are monitored, no matter how they were made, so it integrates with your existing release processes.
Setting notifications via Chatter
When you create a new change monitoring job, simply select Chatter integration from the notification settings and automatic updates will be posted into that org's Chatter channel.
It's a great way to effortlessly stay up to date with the latest changes in your orgs without having to alter your workflow.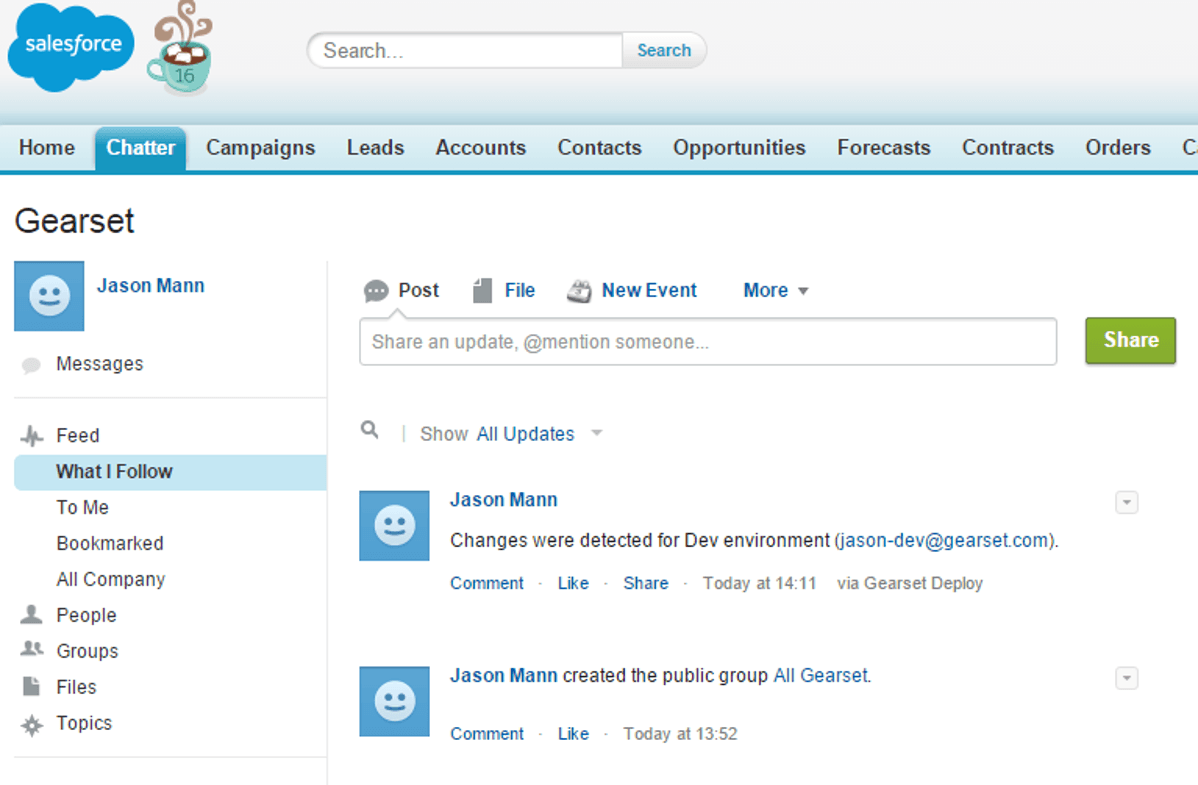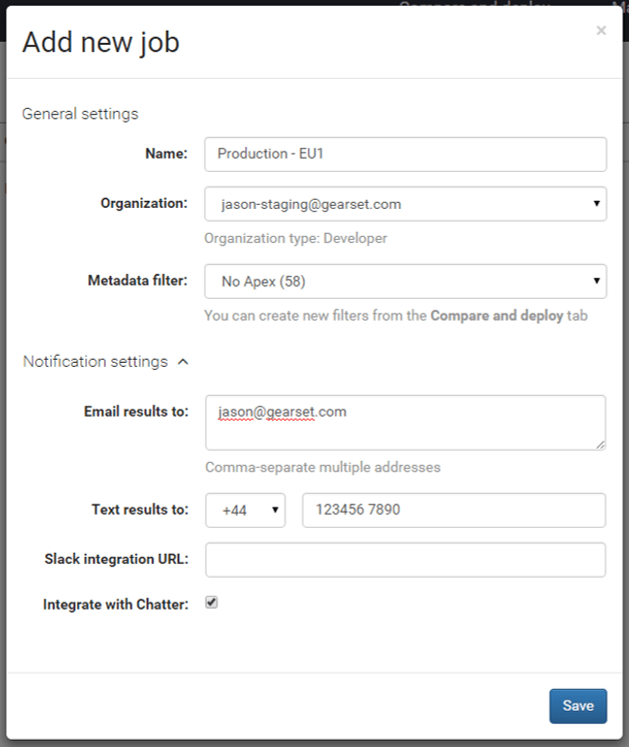 Setting notifications by email, SMS and Slack
When creating your monitoring job, enter the email addresses and cell-phone numbers you want to receive notifications. We even integrate with Slack - create a new webhook and enter the URL into the box.
Get started today
Start your free 30-day trial today to experience this and more.