Gearset's integration with Jira lets you automatically post deployment updates to your tickets and keep up-to-date with the progress of your user stories. Gearset now supports Jira Self-hosted (on-prem) as an instance type, as well as the default Jira Cloud instance.
You can now also search and select which Jira ticket you'd like to add to your validation or deployment package from a dropdown list, rather than add your ticket reference manually.
Support for Jira Self-hosted (on-prem)
Previously when setting up Jira within Gearset, Jira Cloud would automatically be selected as the instance type. With this new update you now can choose either Jira Cloud or Jira Self-hosted as your instance type when adding a Jira connection. If you need help on setting up your Jira connection, take a look at our handy support guide.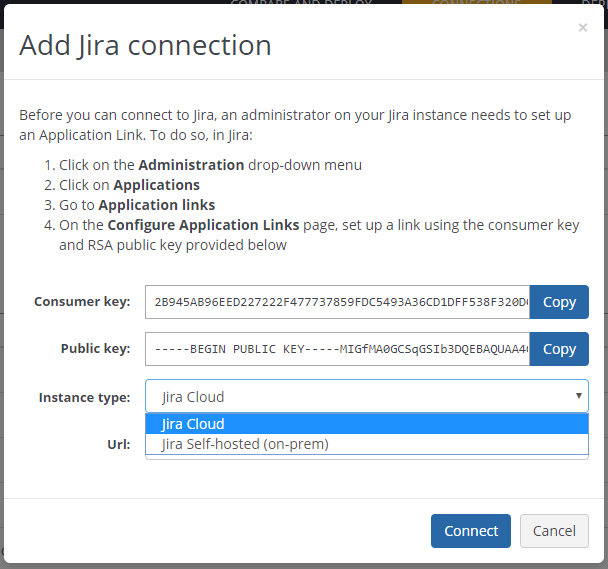 Search and select Jira tickets to attach to your deployments
Once a Jira connection has been set up, all you have to do is add the Jira ticket reference on the Summary of objects to deploy page. Gearset will then automatically post updates to your Jira ticket(s), providing a direct link back to your deployment. Previously you would have had to type in your Jira ticket reference(s) manually. With our latest update you can simply search for a Jira ticket in the dropdown menu by ticket summary or description, and then just select which ticket(s) to attach to your validation or deployment package.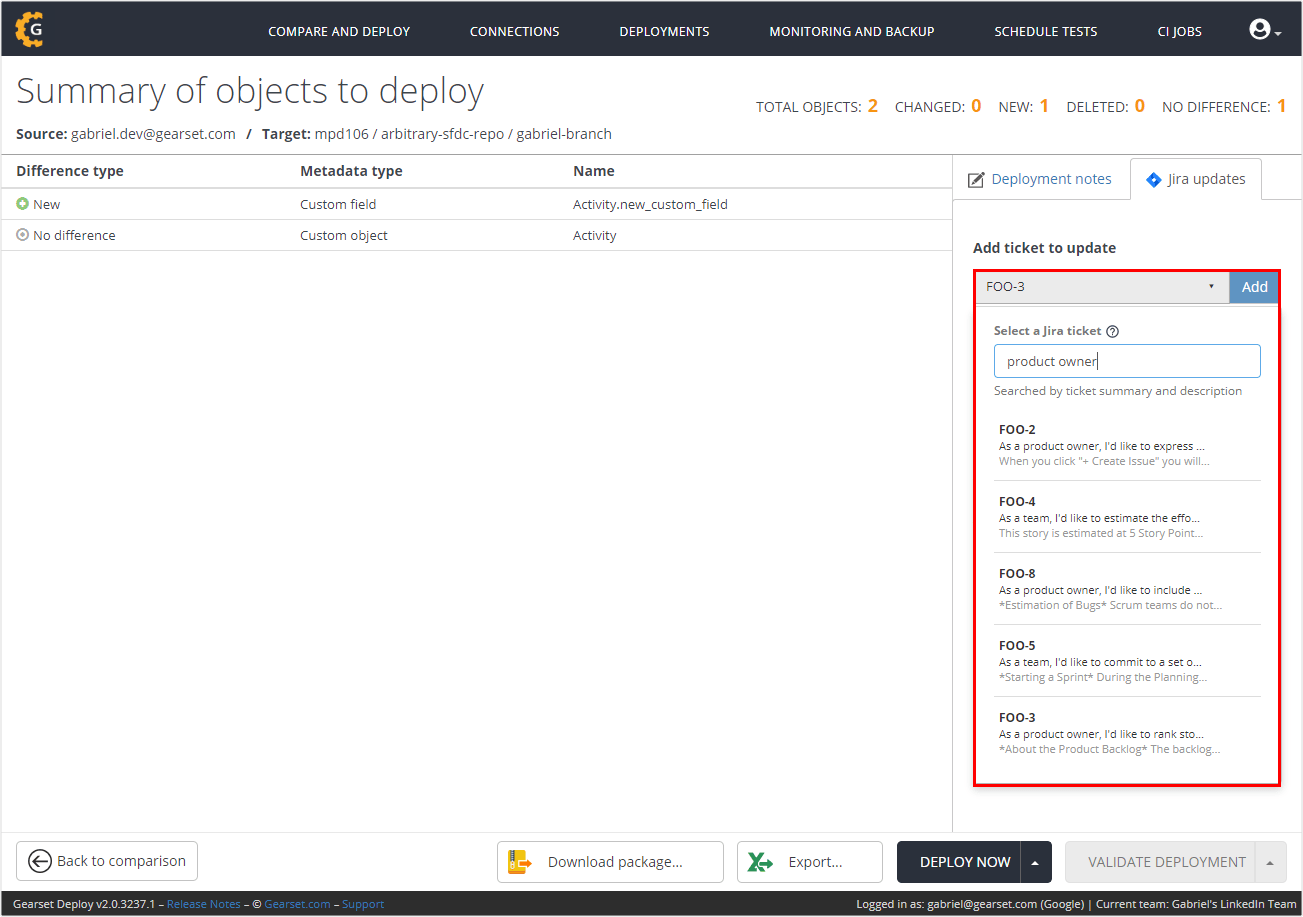 Want to try out Gearset's Jira integration?
Our latest updates for Jira integration makes it even easier and faster to attach tickets, keep track of all the changes your team are making, and approve releases more efficiently and confidently. If you are interested in trying this feature out, start a free 30-day trial of Gearset today. With nothing to install in your orgs and no credit card information required, it couldn't be simpler to get started.