We recognize that some of your Salesforce objects get modified frequently because they're affected by a large number of changes every day. For these circumstances, we're extending Gearset's current backup offering with an option for high-frequency backups.
This new feature is now available to all backup users for free during our pilot phase, so that everyone can try it out and determine if it fits their use cases. We'd love you to give high-frequency backups a try and let us know what you think!
In a previous blog post, we described how to improve your disaster recovery planning with the complete backup solution for Salesforce. Part of this planning involves determining a recovery point objective (RPO), which relates to the time between your last backup and an incident that requires you to restore from that backup. In general, a daily backup will be sufficient for most needs, but there are situations that call for a shorter RPO, e.g. if you are generating a particularly large number of records for certain object types.

High-frequency jobs perform backups hourly. This compares to daily backups for a standard backup job.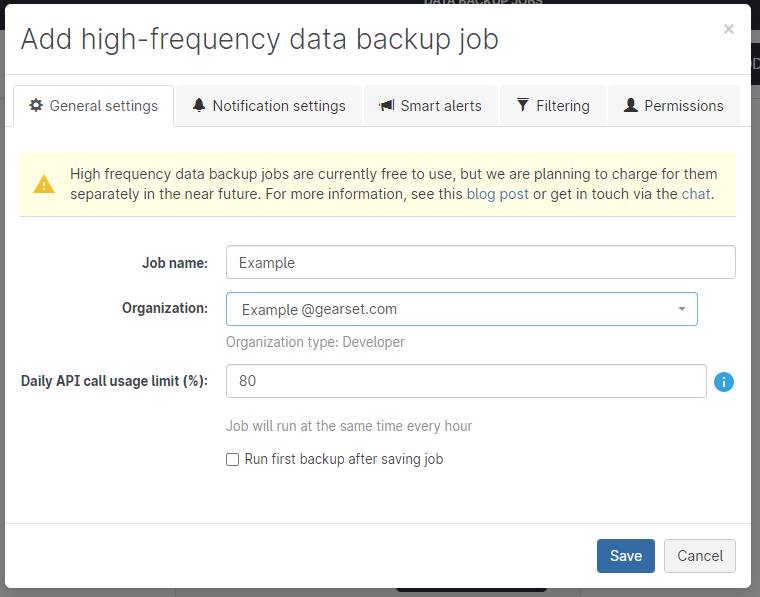 Due to storage and API access constraints, we need to restrict the amount of data that these new backups retrieve. At present that limit is 10 object types.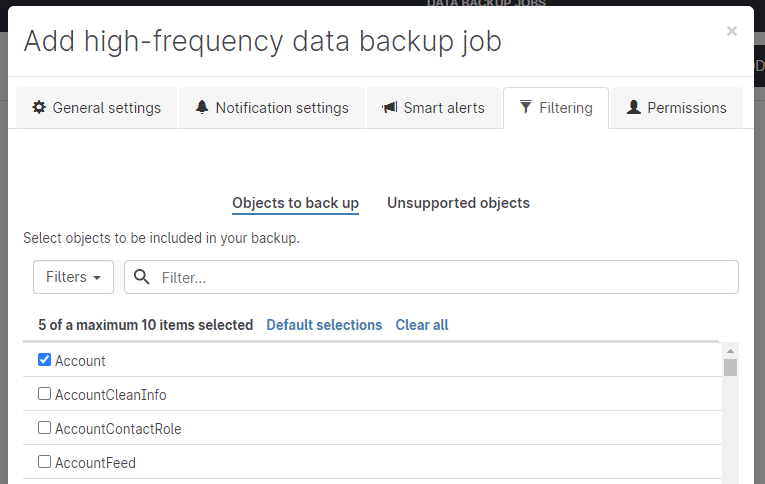 We'd very much encourage you to try out this new facility for free if you think it's suitable for your particular use cases and, of course, any feedback you could give us would be helpful and much appreciated.
Gearset is here to help
With Salesforce recently retiring its data recovery service, lots of teams are deciding on a backup strategy to safeguard their data. Gearset is here to help — feel free to get in touch via the live chat. You can also try our entire platform, including the backup solution, on a free 30-day trial.