We know how tricky it can be to keep track of the hundreds of profiles and permission sets in your Salesforce orgs, not to mention all the different levels of access they collectively create. Assigning a user the wrong permissions is potentially very dangerous, so it's crucial to monitor who has access to sensitive data.
With Gearset, we've made it simple to understand and keep track of your user access control. Explore and report on which profiles and permission sets have been applied across objects and fields with our permissions reporting (beta).
Gearset's permissions reporting
Currently, permission reports are generated as part of Gearset's change monitoring jobs. If you don't have any change monitoring jobs running on your orgs and need help getting started, check out our free support guide.
To access permissions reports, first navigate to the Monitoring and backup page in the app and click View history on one of your change monitoring jobs.

Under your Monitoring history, click Explore permissions to dive into which profiles and permission sets have been applied across your objects and fields.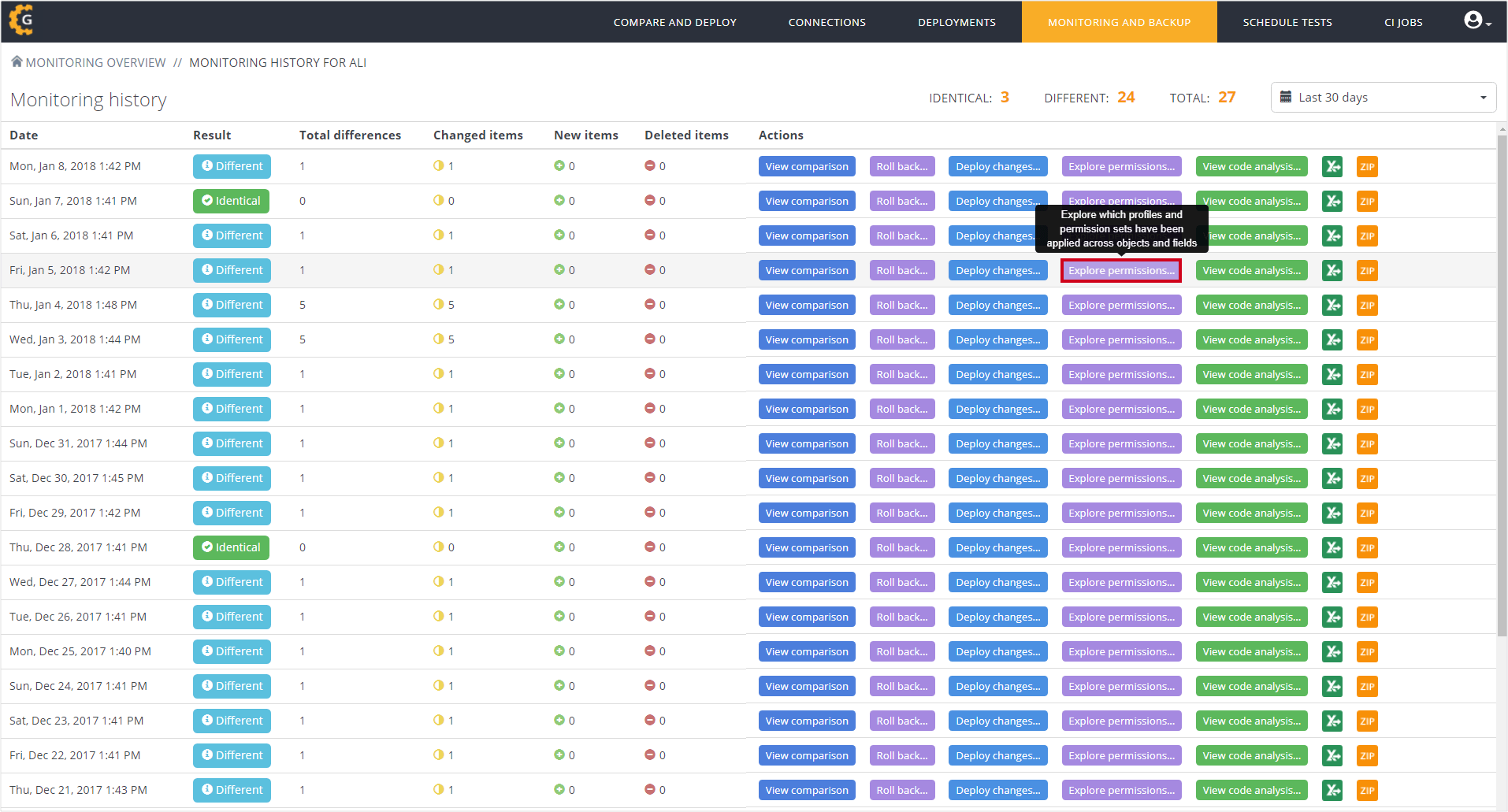 Gearset will then generate a list of all the objects in that org (and all the fields on those objects) for you to explore. Select an object and field that you're interested in and Gearset will display all the user access permissions that relate to that field and whether they grant read or edit access to the field.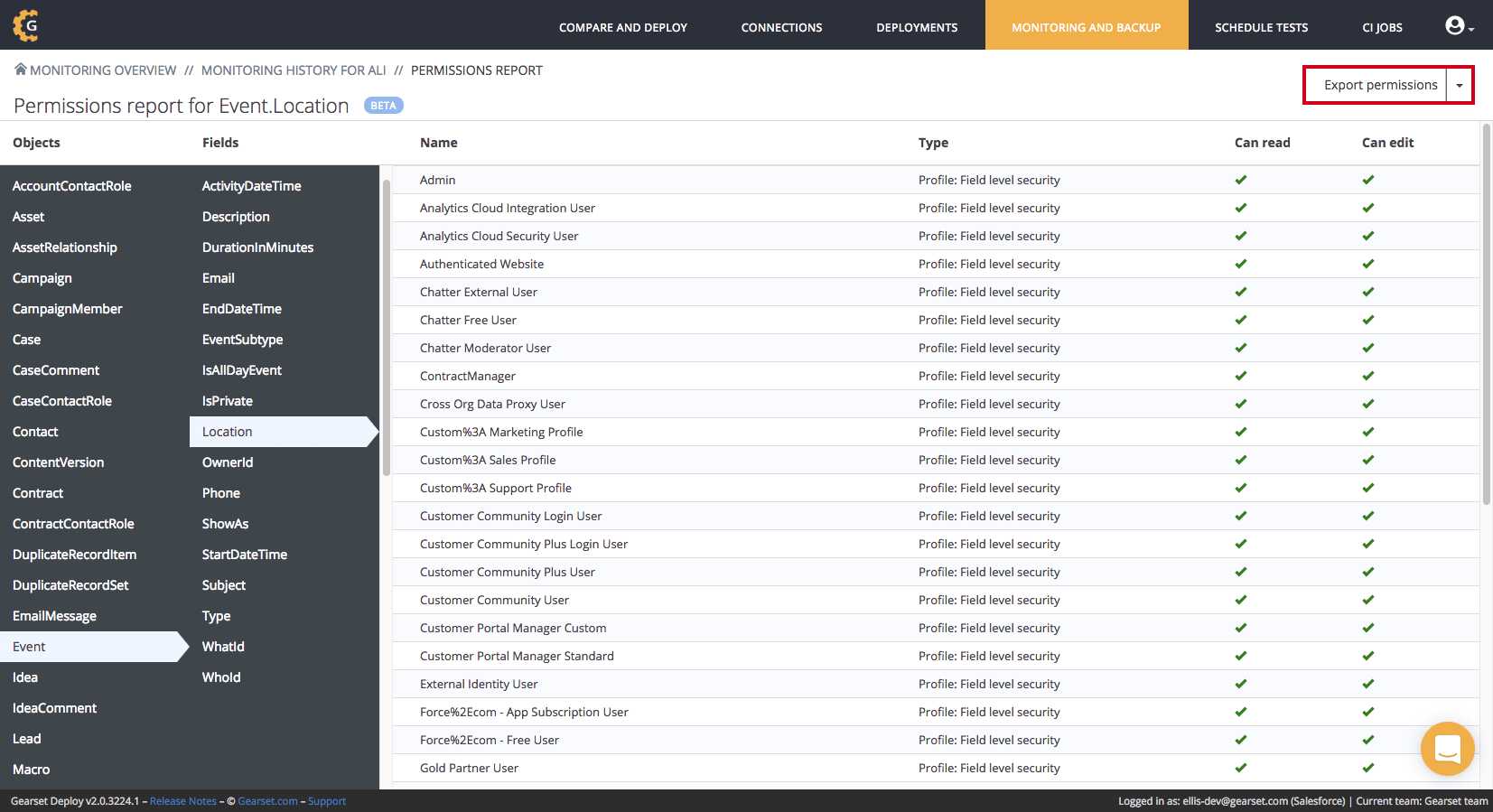 Under Export permissions, you have the option to easily download the CSV permissions report for a single field or all fields of an object. Simply click Download CSV… and you'll be able to use these reports for your internal regulatory compliance audit paper trail or for further analysis in Excel.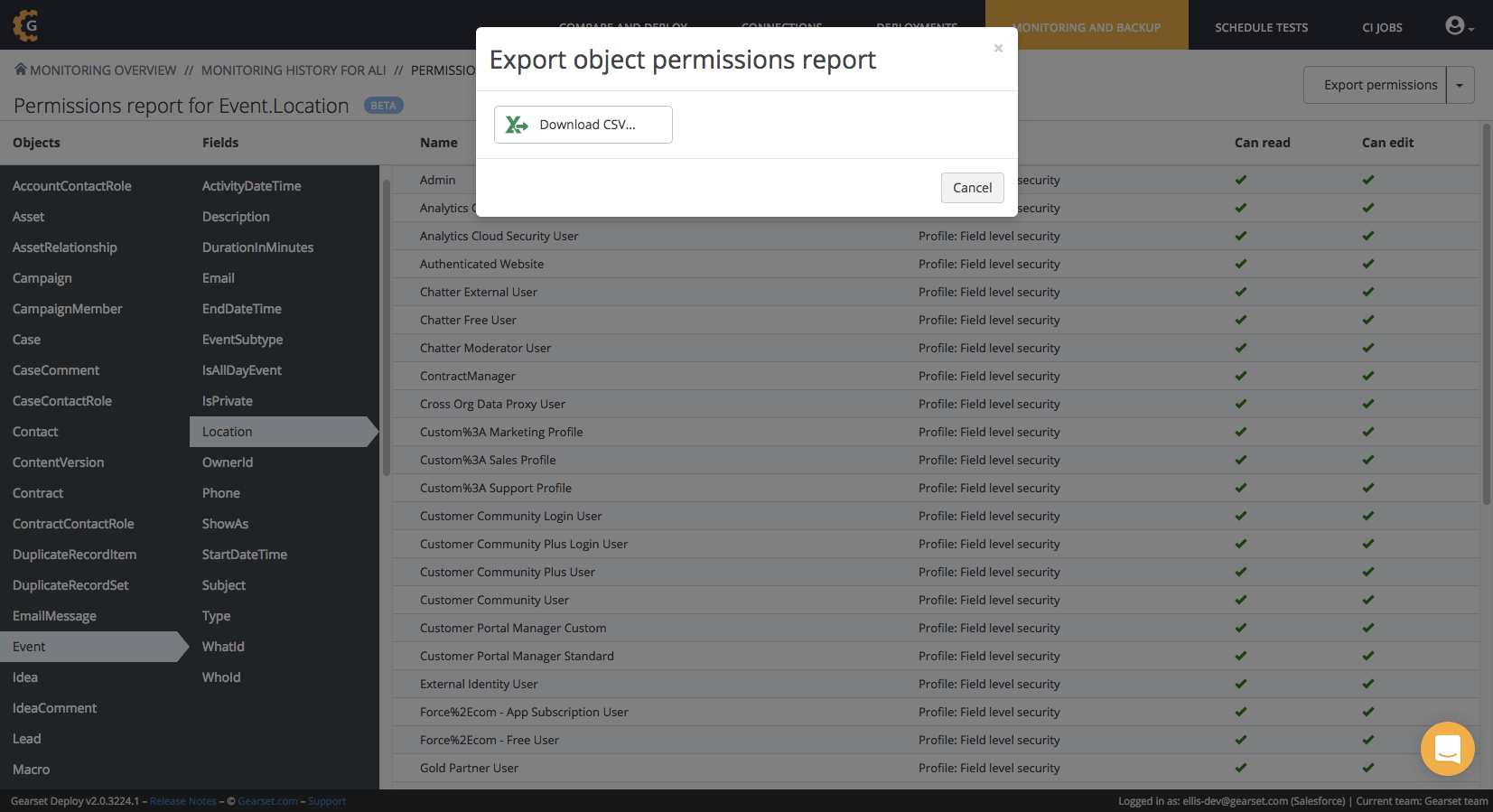 With our permissions reporting, you'll be able to confidently monitor which profiles and permission sets have been applied across objects and fields in your Salesforce orgs, helping to ensure that your sensitive data is only exposed to the right people.
Try it out and let us know what you think
If you want to easily keep track of user access permissions across all of your Salesforce environments, why not start your free 30-day trial today?