Another Dreamforce has come and gone in a crazy blur, and what a fantastic week it was! With the beautiful San Francisco as our backdrop, we joined the other 170,000 Salesforce professionals for an electric week of innovation, excitement, and inspiration at Dreamforce 2018. Gearset had an amazing time throughout the conference, soaking up the Salesforce Ohana spirit, talking to inspiring trailblazers, and of course, showcasing our leading DevOps solution for Salesforce. Take a look at some of our highlights from Dreamforce 18, and carry on reading to find out what else we got up to.
5,000 miles from home, the Gearset team arrived in San Francisco clad in our classic bright orange polos, ready for a week of incredible opportunities and conversation. Throughout the 4-day conference we got to talk to hundreds upon hundreds of trailblazers at our two booths in the Developer Forest and Customer Success Expo. Every day we got to show developers, admins, architects and release managers alike how Gearset is setting the standard in Salesforce DevOps, and how teams of all shapes and sizes can simplify their entire release process using Gearset.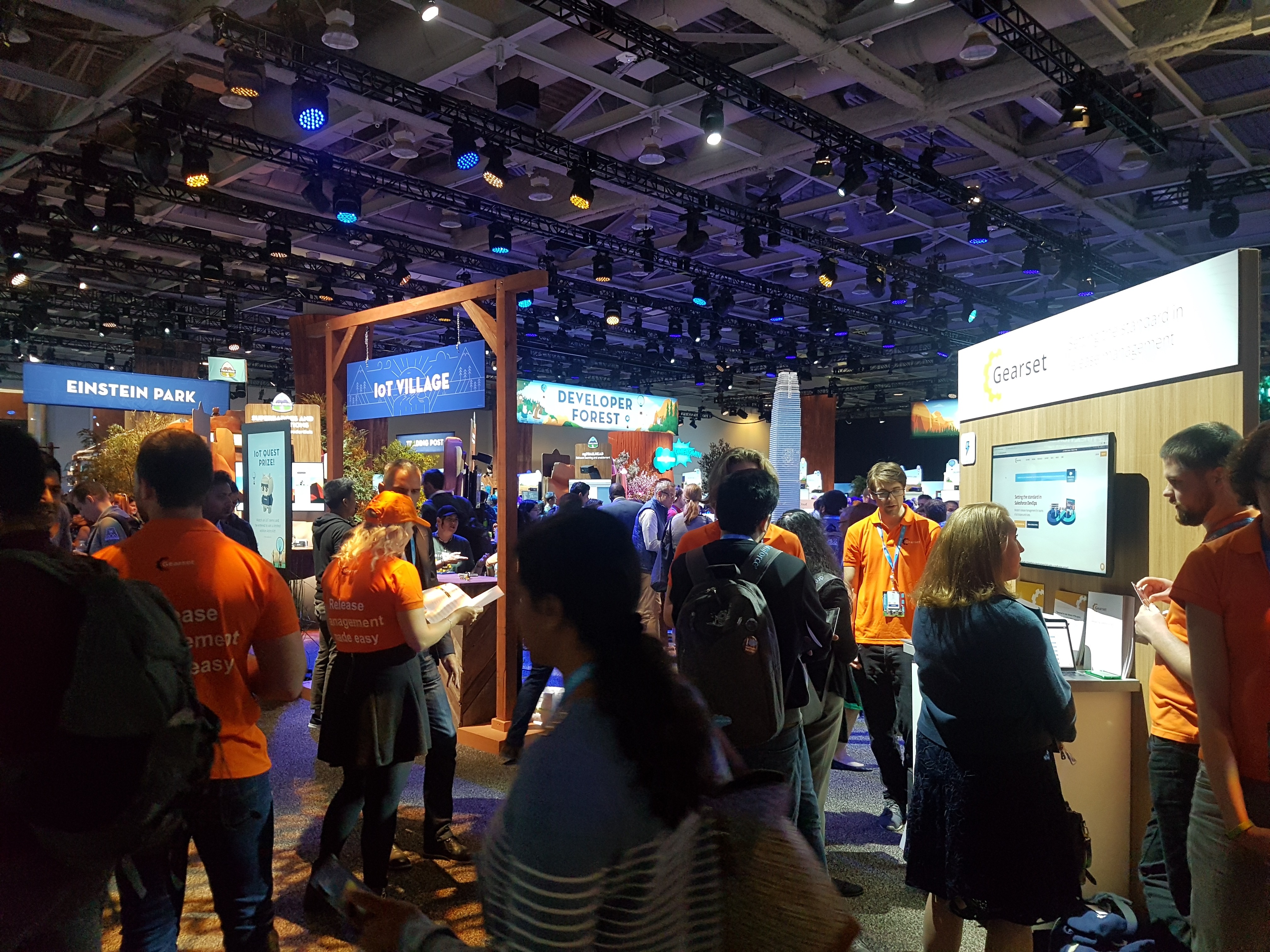 Thank you to everyone who took the time to come see us at one of our booths. Whether you were a new face, or one of our existing customers, we had an amazing time catching up with so many like-minded trailblazers - it's what always makes Dreamforce so special for us.
Our sessions at Dreamforce 2018
As well as our two booths, we also had the pleasure of delivering two sessions at Dreamforce this year. CEO Kevin Boyle showed his overflowing audience how admins and developers alike can unlock the power of DX with his talk "An Admin's guide to Salesforce DX", while Chief Customer Success Officer Jason Mann took his packed theater on a journey exploring the "5 steps to DevOps maturity".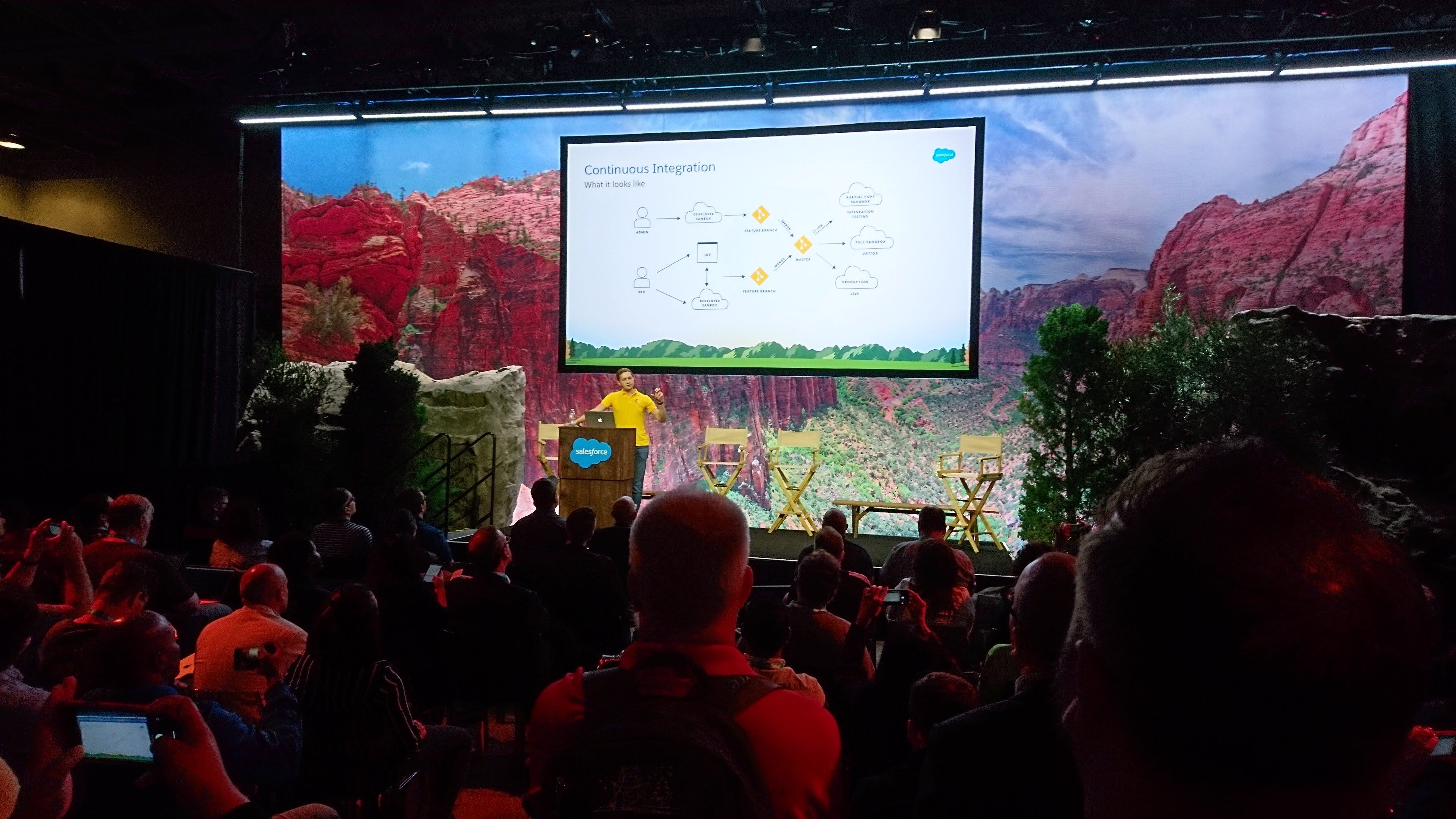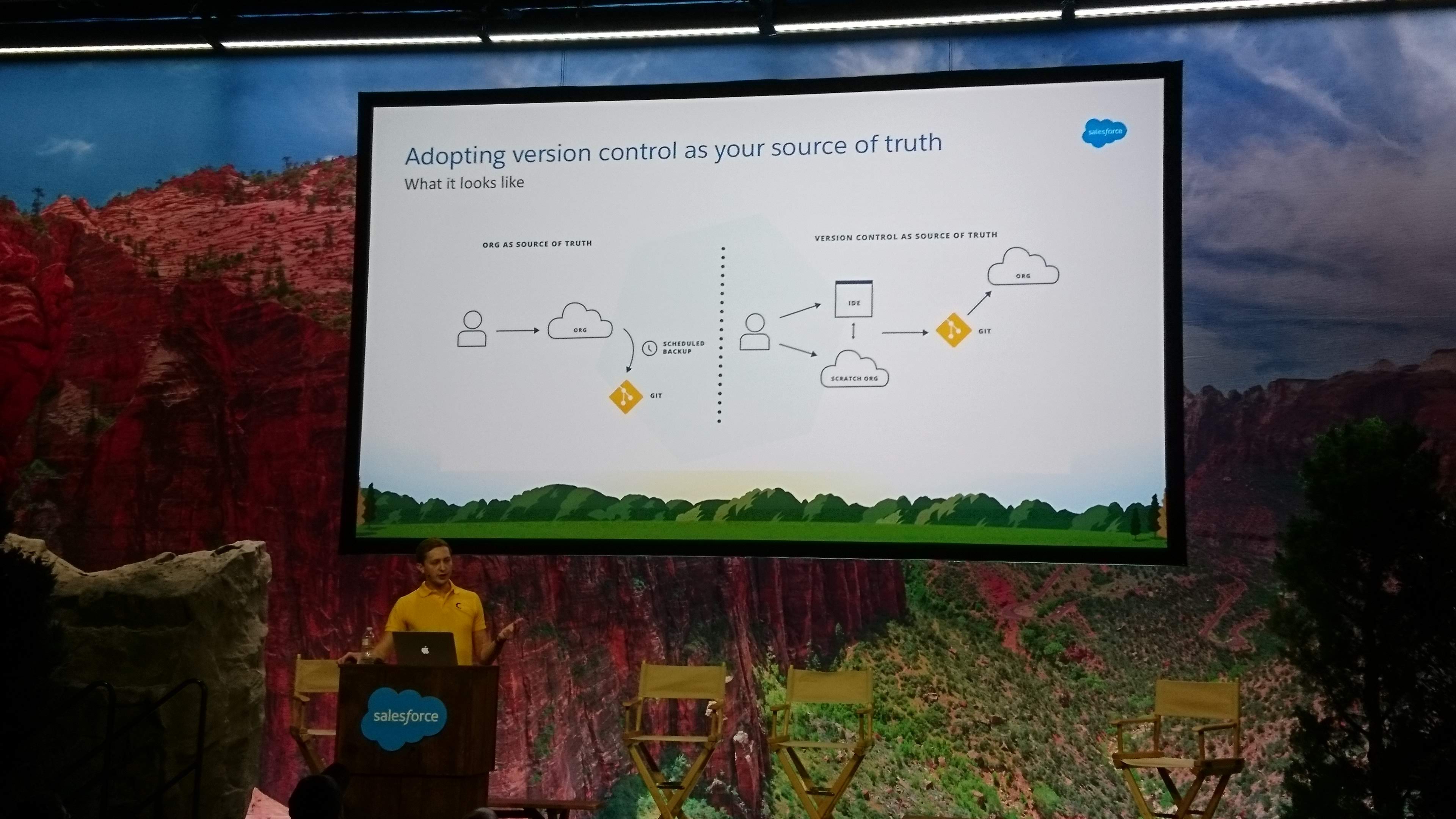 See you next time!
Between the 3,000 information-packed breakout sessions, the eagerly-anticipated announcements (the new partnership with Apple!), and the inspiring keynotes, Dreamforce 2018 was the biggest and best Salesforce event of all time, and we're so glad we got to be a part of it.
Once again, thank you so much to everyone who chose to share a little bit of their Dreamforce time with us, and we can't wait to see you again next time! If you can't wait 'til next Dreamforce to get your Gearset fix, we'll be attending more Salesforce events over the next year (including the Salesforce World Tour in New York City this December), so keep an eye on our blog for future event announcements!
See you next year, Dreamforce!